It's fairly easy to rent a car during the holiday season. Thousands do it in order to travel from one part of the country to another. You walk into the office, show your driver's license, hand over a credit card and sign a few papers. You've got your car and you're on the road. And with apps available for smartphones, renting a car is easier than it has ever been.
When a driver is involved in a car accident and found to be at fault, they can be held liable for injuries and property damage. If the owner of the car is different than the driver, they, too, can be held liable in certain states. The owner can be held liable for wrongful or negligent entrustment, and they can also be held liable if they didn't properly maintain their vehicle and let someone borrow it anyway. What about an accident involving a rental car?
Negligent or Wrongful Entrustment
A rental car company does everything it can to ensure the person they are renting a vehicle to is a licensed driver. Sometimes people slip through the cracks, and a person without a valid license is permitted to rent a vehicle. When this is the case, the rental car company can be held liable for negligent entrustment. Even if the person who rented the car has a valid driver's license, if they are intoxicated or under the influence of drugs at the time they rent the car, the rental company can still be held liable for negligent entrustment.
Improper Maintenance
Before a rental car company rents any vehicle to a customer, they must ensure that the vehicle has received routine maintenance and that any needed repairs have been made. If the person who rented the car is in an accident and the vehicle is found to have lacked proper maintenance, the rental car company could be held liable.
For example, a rental company has a vehicle in the fleet that needs its brakes replaced. Instead of changing the brakes, the company let the repair slide. A person rents the car and is unable to stop, ultimately causing a collision. The rental company can be held liable.
When a driver is in an accident in a rental car, that driver could be held liable. In the case of improper maintenance on the part of the rental car company, it is unlikely that the driver would share responsibility. Knowing the laws that pertain to rental agencies and vehicular accidents can help protect a driver should they be involved in an accident.
If you are injured in a car accident in Charlotte, reach out to our team of experienced attorneys. We will review the details of your accident with you at no cost and advise you of the options available under current North Carolina state law. Call us today to schedule an appointment for a free consultation or browse our website for more information about our firm and the types of cases we handle. We are here for you and your family as you begin to put the pieces of your life back together.
It's that time of year. Thousands of people across North Carolina and beyond have waited for just the right type and amount of snow to fall so that they could head to the Ski Beech, Sugar Mountain and other areas to enjoy all the fun the season has to offer. As these people strap on skis and snowboards, they are thinking about the rush of adrenaline soon to hit, not the injuries that may befall them.
Skiing and snowboarding are typically safe sports, involving very little contact with others. Even though these athletes won't be colliding with one another on a regular basis, there are still unexpected injuries that can occur. Improper preparation, poor decisions and unexpected weather conditions can all lead to injury. The good news is that many of them can be avoided.
Common Causes of Injuries
There are a variety of causes of skiing and snowboarding injuries. Some of these include a failure to prepare the body for the sports, participating on slopes and courses that are above a person's ability level, and faulty equipment. Other causes include dehydration and fatigue, skiing and snowboarding in closed areas, and a failure to observe warning signs.
The Most Common Injuries
There are a wide range of skiing and snowboarding injuries that participants suffer from. Some of the most common include anterior cruciate or collateral ligament injuries, shoulder fractures or dislocations, and shoulder separations. Other injuries include those to the spinal cord, head, wrist or hand. In some cases, the injuries sustained in a skiing or snowboarding accident can be severe, requiring hospitalization, months of therapy and more.
Preventing Skiing and Snowboarding Injuries
Most injuries on the slopes can be prevented by using common sense. Participants should stay hydrated throughout the day and well rested. Abiding warning signs and keeping an eye on current weather conditions can be an easy way to prevent injury.
Instruction prior to hitting the slopes is important. Beginners should take instruction from experts. These people can show beginners how to warm up and cool down, how to properly fit their equipment, and how to ski or snowboard safely. Experts can also help beginners decide when they are ready to move on to more advanced terrain.
Safety equipment should be worn by everyone on the slopes. Helmets, wrist guards and elbow pads are recommended as well as kneepads. Studies have shown that the use of protective equipment can reduce head, neck and face injuries by 43 percent.
Skiing and snowboarding don't have to be dangerous. When participants take the proper precautions, they are less likely to fall victim to injury. Follow the tips above to help reduce your chances of being hurt while taking part in your favorite winter sports.
If you or a loved one has been injured in a skiing or snowboarding accident in Charlotte, call our team of personal injury attorneys. A member of our team will help you schedule a free case evaluation and we will advise you of your options. Call now for assistance or browse our website for more information about our firm.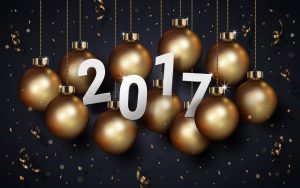 People are starting to think about how they will spend New Year's Eve, if they haven't made the decision already. If you are looking for a great place to eat, drink and make merry, there are several places in Charlotte that will be holding bashes to welcome in the New Year in style. Here is a list of not-to-miss parties around town this year.
1. Romare Bearden Park
This is the official party of the city. Head to Romare Bearden Park at 6 p.m. for this family-friendly event. You and your loved ones will enjoy fireworks, food trucks, crafts, a DJ and games, not to mention the raising of the Charlotte Crown. The event is open to the public and is alcohol-free. Purchase tickets here.
2. The Westin
This event is one of the most popular among adults. The all-inclusive package at The Westin gets you a night filled with music and dance. Playlists spun by DJ Lebron will feature hip-hop, techno-house and rock. Welcome in the New Year with your dancing shoes on.
3. Zomboy at The Fillmore
This party is sure to be as unique as it is entertaining. Presented by Disco Donnie & Sugar Society, the dance party will ensure that you are welcoming the New Year in an exciting way. This DJ is in demand across the globe, and you have a chance to witness the magic right here in Charlotte.
4. McGlohan Theater
Billy Jonas Concert Experience is being held at The McGlohon Theater this year. Bring along the whole family for this interactive music experience. It is rare to see a musician play not only traditional instruments, but make beautiful music using buckets, bells and even the human body.
5. Howl at the Moon
There are several different party packages at Howl at the Moon this New Year's Eve. Choose Standing Room for guaranteed admission, two drinks and a champagne toast. If you are feeling a bit more play in your budget, choose the Champagne Supernova package for seating, a buffet, drinks and a midnight toast. Packages for the party range from $40 to $100.
6. Leroy Fox's A New York
Maybe you dream of a New Year's Eve spent in New York City, but don't have the means or desire to travel. Stay right here in town and attend the New York New Year's Eve Event at Leroy Fox's A New York. You and your guests will enjoy a five-course meal with an amazing selection of New York City-themed cocktails. Tickets for the event are only $70 per person.
No matter how you choose to spend New Year's Eve, make sure that you arrange for a sober ride home if you will be drinking. If you happen to be involved in a car accident in Charlotte during the season or after, call our experienced team of accident attorneys. We will help you schedule an appointment for a free case evaluation at which time we will advise you of your options. In the mean time, browse our website for more information about our firm and the types of cases we have successfully handled.
If your smartphone is sitting nearby, pick it up. Tap on the Facebook icon and open your feed. Look there at the bottom (or, on Android, at the top in between the Newsfeed and Marketplace icons). You will notice a circular icon with a triangle pointing to the right or, as you're used to it being so-named, the play button. That is the icon that will let you know when one of your Facebook "friends" is or has been live.
Live videos are quickly gaining popularity on Facebook. People are no longer happy sharing photos of their pets, their meals or their significant others. The newest trend is to take live video during which people can respond with emoticons and comments. While these live feeds may be safe to record in the privacy of your own home or while sitting in a public location, many are taking to streaming video while they are driving. Facebook Live is on its way to becoming the newest hurdle to eliminating distracted driving.
Recently, a man in Rhode Island streamed himself traveling at speeds in excess of 100 miles per hour. He was speeding through traffic when he crashed into a median and then into a garbage truck. The video cut out after the man struck the median. What wasn't seen was the driver being extricated from his severely damaged vehicle. Luckily, the man is recovering from the injuries he sustained.
In a separate incident, an 18-year-old was driving too slowly and streaming on Facebook while operating her vehicle. The passenger in her car, a 19-year-old, could be heard asking, "Are you going live?" just before the vehicle was struck in the rear by an 18-wheeler that couldn't stop. What followed the question was flashing lights, the sound of screeching tires and several minutes of silence. The truck driver was not injured, but both women were killed instantly.
Smartphones are an essential piece of daily life for many people. The thought of leaving a phone at home or having a dead battery are enough to send some into a panic. While smartphones can be useful, they can be deadly as well. Just think of how many drivers you have been irritated by, only to pull next to them and see them behind the wheel with smartphone in hand. Now imagine how easily that person's distracted driving could have done more than cause you a moment's annoyance.
You may think that you can't live without your smartphone, but if you use it for things like streaming, texting and emailing behind the wheel, you may not be able to live with it. There is nothing so important that it cannot wait until you arrive at your destination.
If you are involved in a car accident due to distracted driving in Charlotte, you may be able to seek compensation for your injuries, property damage and more. Call our experienced team of car accident attorneys today and schedule an appointment for a free case evaluation. We will review the details surrounding your accident and help you determine if you have a case.
Your holiday festivities shouldn't be dampened because of a trip to the hospital. That is exactly what happens for thousands of people each year. In fact, according to the U.S. Consumer Product Safety Commission, approximately 15,000 people are seen in emergency rooms across the country during the holiday season because of injuries sustained while decorating. Keep in mind that number doesn't include those involved in car accidents or other seasonal mishaps.
Most accidents occur because people make poor choices. One of the best ways to avoid accidents is to use common sense. Here are five tips to help you avoid a trip to the ER this holiday season.
1. Climbing Carefully
About a third of all holiday injuries result from falls from ladders. Those injured are typically males between the ages of 60 and 85. Approximately 6,000 people are seen in hospitals after falling from a ladder either putting up or taking down lights. If you are going to climb a ladder, make sure you have someone holding it steady or, at the very least, standing outside with you.
2. Burn Injuries
Candles are popular during the holiday season, and Menorahs have a central position in Jewish celebrations. The National Safety Council says that just over half of home fires in December are started by candles. According to the National Fire Protection Association, the top three days for house fires started by candles are Christmas Eve, Christmas and New Year's Day.
3. Christmas Trees
Christmas tree fires are widely publicized during the holiday season, with warnings to check string lights and ensure that live trees are watered appropriately. Unfortunately, many people don't take heed of these warnings. It may be tempting to leave lights on when you leave the house or go to bed, but do yourself a favor: unplug all lights when you are not awake and able to respond to a snap or spark quickly.
4. Decorations
A variety of decorations can cause injury in ways that people don't often consider. For example, fake or spray snow can irritate lungs and eyes, tree ornaments can be deadly to children, and some holiday plants can be toxic. These are just a few examples of decorations that can be harmful. Always decorate your home with safety in mind.
5. Drinking
You may be tempted to have a few adult beverages before undertaking a holiday decorating project, but don't. Drinking and decorating are two things that don't mix well. If you want to drink and enjoy time with friends and family, leave the decorating to a time when you are sober.
Holiday decorating shouldn't involve injury. Your festivities shouldn't be ruined by a trip to the hospital. Use the above tips before, during and after the holidays to help ensure that you remain as healthy as possible.
If you are injured in an accident in Charlotte this season, call our office. A member of our team will help you schedule an appointment for a free case evaluation. Let us review the details of your injuries and advise you of your options today.
It's the season of giving. One of the best things about the holiday season is seeing the looks on the faces of loved ones as they open the gifts you chose for them.  Unfortunately, some of those great surprises turn into dangerous ones when you inadvertently give a product that has been recalled.
If you haven't finished your holiday shopping yet, or even if you have, be sure to check out the latest recalls. If you are considering a product found on this list or have already purchased one, reconsider giving it as a gift.
Figi's "Christmas Wishes" Tin
Figi has recalled its Christmas Wishes tin because of a defect with its music mechanism. Anyone who has purchased a tin can be refunded the purchase price by calling 800-437-3817.
Bingo Deals Chicken Toys
These toys have small eggs and pieces that can break. This poses a choking hazards to children. Refunds are available by calling 888-429-1679. More information can be gained by emailing Recall@prextex.com.
World Trading Scooters/Hoverboards
Hoverboards are, without a doubt, one of the most popular gifts of the season. If you have purchased a self-balancing hoverboard manufactured by Orbit, call 877-498-8697 for replacement information. The boards have lithium-ion battery packs that can overheat and catch on fire.
Cuisinart Food Processors
Food processors are popular gifts for anyone who likes to cook. Unfortunately, some manufactured by Conair pose a laceration hazard. The machine's riveted blade can break, causing metal shards to be mixed into the processed food. Anyone who purchased one of these food processors should call 877-339-2534 for replacement information.
Yankee Candles
It's hard to imagine a candle from one of the most well-known manufacturers being recalled, but Yankee Candle decided to recall its luminous candle due to the possibility of lacerations. The glass jar can overheat and crack after the candle has been lit. Consumers are urged to call 877-803-6890 for refund information and to cease use of the candle.
Target Menorahs
Target has issued a recall of certain menorahs sold in its stores. The products can melt when lit, posing a fire hazard. Those who have bought a menorah can call 800-440-0680 for refund information. Consumers can also visit Target's Facebook page and click on the Product Recalls tab for more information.
Lexibook Baby Bath Seat/Chair
Many parents opt to use baby bath seats to keep their infants safe. Some bath seats and chairs manufactured by Lexibook have been recalled because they do not meet federal safety standards. The seats can tip over while the infant is inside, posing a drowning risk. Call 855-831-7478 for refund information.
If you are injured by a defective product in Charlotte, you may have grounds for a personal injury lawsuit. You should not be saddled with a financial burden because a manufacturer failed to produce a safe product. You may be able to gain compensation for past and future medical bills, lost wages and more. Reach out to our team today and schedule an appointment for a free case evaluation at which time we will review the details of your injury and advise you of your options.
When automobile accidents occur, they make news if there are serious injuries and major property damage. Most of the talk centers around the drivers of the vehicles, but particularly the driver who is accused of causing the accident. People shake their heads in sympathy for the passengers that were involved and little more thought is given to the crash.
What about those passengers? While it is true that the driver of a vehicle is often injured in serious crashes, so are the passengers. Attention is given to how a driver will be able to pay for medical care, and car insurance is often discussed as providing coverage for these victims. That said, passengers are often injured and are certainly susceptible to serious injury. How are these people protected?
It's important to know that passengers have right as well. When a passenger is injured in a vehicle collision, the first thing they should do is seek medical care. This includes medical care for injuries that are immediately apparent and those that do not show up for days or weeks after the crash. Even if there are no injuries immediately sustained, it is often in a passenger's best interests to seek a medical evaluation after surviving a car accident.
After a passenger seeks medical attention, they should obtain the contact information for any other people involved in the accident. Names and contact information should be written down or saved in a cell phone in case they are needed in the future. The injured passenger may also want to take photos of the accident scene, any property damage and the road conditions. These photos could prove beneficial later.
If a passenger does seek medical care, all receipts for that care should be kept. That includes receipts for doctor visits, prescription medications and over-the-counter medications that are purchased. Receipts will be useful in court to help determine the amount of compensation that should be awarded.
When it comes to what not to do after an accident, an injured passenger should refrain from confronting the person found to be at fault for the accident. This can make things more complicated. The injured passenger should also not refrain from seeking medical treatment for fear of not being able to afford it. In most cases, the at-fault driver's insurance policy will cover these medical bills. In the worst cases, the injured passenger could be compensated as the result of a lawsuit.
If you have been injured in a car accident in Charlotte, you have rights, even if you weren't driving either of the vehicles. You are as able to be compensated for your injuries as a driver, do not hesitate to call our office to speak with a member of our team. We will help you schedule an appointment for a free case evaluation. We will review the details of your accident and advise you of the options available to you under current state law. Reach out to our team today or browse our website for more information about our firm.
So, you just got married or maybe had a baby, and you have the chance to move anywhere in the country. Where do you go? You want somewhere that has a great nightlife for those times you need to get out of the house, but you also need a great school system and other family-friendly amenities. Small-town living seems pretty mundane, but the big cities are just too much to handle, especially with small children. Finding the right balance can seem pretty close to impossible.
However, there is at least one city in America that can fit the needs of young families: Charlotte. The up-and-coming metropolis in North Carolina is rapidly growing, and young people are leading the charge. Large and small businesses alike are finding roots in Charlotte, making it that much easier to find a fulfilling career. In addition, the city is just a short drive from the wilderness of the Carolinas, if you ever need to just get away. We've compiled a list of just a few reasons Charlotte is one of the best cities for young families, with a little help from Eli Pacheco:
1. Education Opportunities
For young couples with children, Charlotte-Mecklenburg Schools is the city's district. It operates 136 elementary, middle, and high schools in Charlotte and surrounding communities. CMS also operates alternative education programs and magnet schools. The district consistently ranks as one of the best in North Carolina. Charlotte is home to other education alternatives, too. The city has 72 private schools, with an average high school tuition of $12,909. Finally, there are also quite a few charter schools in Charlotte, which can run from kindergarten through 12th grade.
If you are looking to further your own education, Charlotte and the surrounding area is home to a few different colleges and universities. University of North Carolina Charlotte is part of the UNC system. In addition to Central Piedmont Community College, Charlotte is home to Queens University, Johnson C. Smith University and Johnson & Wales University. Schools in the surrounding communities include Belmont Abbey College, Davidson College, Wingate University and Winthrop University, just a half hour away in South Carolina.
2. The Job Market
Charlotte's known for a having one of the strongest banking presences in the Southeast. However, the job market is incredibly diverse. The surrounding communities — including Concord, Fort Mill, Gastonia, Kannapolis, Monroe, Mooresville, Rock Hill and other towns — offer all sorts of jobs, from tech to textiles. If you are looking for a stable corporate job, these companies call Charlotte and surrounding area home:

   Bank of America

   Belk

   Coca-Cola Bottling Co. Consolidated

   Dale Earnhardt Inc.

   Duke Energy

   ESPNU

   Family Dollar

   The Inspiration Networks

   LendingTree

   Meineke Car Care Center

   NationsBank

   Petro Express

   Rack Room Shoes

   Red Ventures

   Richard Petty Motorsports

   SEC Network



In addition, with so many young people living in the city, there are ample opportunities for dreamers to finally start that small business they've always dreamed of. In fact, Charlotte has a network for small business owners to get everything they need for their start-up, from financing to tips for getting permits to location advice. Additionally, the city is home to well-known incubators such as City Startup Labs, QC Fintech, and RevTech Labs poised to support the entrepreneurial spirit. Charlotte is also host to an annual Startup Grind event that draws national interest.
 3. City Safety
Just like in any city, different parts of Charlotte can have different reputations. Communities farther from the center city tend to have lower crime rates than those in Uptown. The Highland Creek and Providence Crossing neighborhoods are among the city's safest, as well as the Weddington area. For families with children, suburbs tend to be preferred over the city. To the north, Davidson offers lake living and a small-college-town feel. Just south of the state line, Fort Mill has both quaint neighborhoods and safe new developments with single-family housing. Businessweek named Fort Mill "One of the Best Places to Raise Kids" in 2013.
Charlotte highways, like in other places, tend to stay busy. Interstates 77 and 85 cross near the center of town. Interstate 485 loops around the city to give travelers easy access to the center of the city and its surrounding communities. While driving can become hectic during rush hour and travel weekends, compared to cities like Atlanta and Washington, D.C., Charlotte's pace is decidedly relaxed. If you have kids who are will be driving soon, Charlotte is perhaps one of the best cities to teach them the skills they need.
 4. Fun and Games
Charlotte has a thriving nightlife for those times you simply need a night out without the kids. Thanks to the eclectic community that calls this city home, you can find anything from "hipster" haunts like Amos' Southend concert venue to raucous bars like Howl at the Moon. Of course, there are plenty of traditional bars and even a few jazz clubs as well, in addition to restaurants serving just about every kind of cuisine under the sun. No matter what kind of night and entertainment you are in the mood for, you can find it in Charlotte.
There are also great opportunities for family fun as well. For art aficionados, the world-renowned Mint Museum is a must-see. Discovery Place is also a great option for learning about science and technology. Football fans will be pleased to know that Bank of America Stadium, home of the Carolina Panthers, is in north Charlotte. Charlotte Motor Speedway, home of NASCAR's Coca-Cola 600 and an annual Christmas light show, is also nearby. For a fun-packed day with the family, don't miss an opportunity to visit Carowinds amusement park!
5. Vibrant Community
Though there are more than 2 million people living in the Charlotte, it has the same tight-knit community feel you may find in a town a fourth of the size. There are numerous opportunities to get involved in clubs and organizations, such as Kiwanis and Rotary, that strive to make the city — and the world — a better place. In addition, there are many social clubs in Charlotte. If you are someone who struggles to make friends in a new city, joining one of these clubs may be a great, easy way to meet new people with similar interests of you.
Volunteer opportunities not associated with service clubs are also prevalent in Charlotte. For example,with more than 20 hospitals in the area, the city healthcare system is always looking for helping hands. In addition, the local chapter of Habitat for Humanity holds many events throughout the year. For more localized opportunities, Hands On Charlotte can connect you with animal shelters, mentorship and tutoring programs and other one-time or long-term volunteering projects. If you and your family are looking for a fun, enlightening and even challenging way to spend a weekend, volunteerism is a great way to go.
If you are looking for a good place to raise your family, Charlotte is hard to beat. From the school system to the job market to weekend fun, there's no place like this city. Of course, Charlotteans all have their own reasons why they love their city so much — be sure to ask about their favorite spots when you make your move to North Carolina!
It's not a secret that auto accidents occur more often once the sun sets than they do during the day time. The general lack of light affects drivers, but so do the glaring lights of other vehicles. Poor lighting on back roads and even highways can impair a driver's ability to see clearly, leading to an increase in collisions.
While a lack of lighting definitely contributes to vehicle accidents, so does driver error. Beyond a lack of light, fatigue and distraction often account for accidents after the sun goes down. Accidents that occur at night can be as catastrophic as those that happen during the day, and many times are more so.
After-Dark Accidents
More than 40 percent of fatalities attributed to vehicle collisions happen at night or in the very early morning hours. Drivers may have an inability to see for longer distances, can be temporarily blinded by oncoming vehicles, and may be distracted by any number of things while driving. All of these things combined mean that a person is three times as likely to die as a result of injuries sustained in a car accident that occurs in the nighttime hours. Other factors may include drivers under the influence of alcohol, improper sign placement and road work.
Consequences
Like accidents that occur during the day, those that happen at night have a variety of consequences. These may include injury or death or extensive property damage. When injuries occur, long-term medical care may be necessary. When a death occurs, the at-fault driver may face legal repercussions.
Are There Solutions?
If the issue is poor visibility on the part of the driver, visiting an eye doctor may help. As people age, it becomes more difficult to see at night. Prescription eye glasses can help with visibility issues. In other cases, poor visibility can't be cured by eye glasses and having someone else do the driving at night may be a better solution.
Distracted driving an be eliminated on the part of the driver. Cell phones tucked into bags or put in the glove compartment, fewer passengers in the vehicle, and focusing on the road ahead can all reduce distractions. A person can get enough sleep and make the decision to not drive if they are feeling fatigued. Drivers may also choose to alter their routes, opting to drive on roads that have better lighting than others.
While not all accidents can be prevented, a good number of them can. With a bit of attention and decision-making on the part of a driver, some collisions can be avoided altogether no matter the time of day or night.
If you have been injured in a car accident in Charlotte or the surrounding area, you may be entitled to compensation under current state law. Reach out to our team of experienced personal injury attorneys for assistance in determining if you may have a claim. Call us today to schedule an appointment for a free case evaluation and discover the options available to you.
One of the first things that we hear from new callers and potential clients is, "I had full coverage". There is a misconception when it comes to auto insurance and the amount of coverage that is really in place when people talk "full."  There are typically more gaps in insurance coverage than people are aware of. In truth, if you purchased all of the options available to you, you would still not have what you believe to be full coverage on your vehicle.
The requirements for auto insurance in North Carolina are similar to those found in other states. A driver must carry $30,000 Bodily Injury for each person, $60,000 Bodily Injury for all persons, and $25,000 Property Damage coverage. A vehicle owner may choose to carry more insurance, but must at least meet these minimum requirements. Let's take a look at what these minimums really mean.
Bodily Injury
When you carry the minimum of $30,000 for Bodily Injury per person, it means that insurance will cover the costs of medical care for an injured person up to $30,000. If multiple people are injured, the insurance company will pay no more than $60,000 for medical costs.
Property Damage
It is unusual for a vehicle collision to result in no property damage. When you are involved in a car accident, chances are high that at least one of the vehicles will be damaged. When you carry the state minimum of $25,000, it means that any damage you cause to another vehicle or structure will be covered up to that amount. It's important to note that this coverage does not apply to damage to your own vehicle.
This is what "full coverage" gets you in North Carolina. Now that you know exactly what these terms mean, it's easier to see how you could be on the hook for paying out of your own pocket after a vehicle accident.
For example, say that you are in a serious car crash. Your vehicle is totaled and so is the other. There are four occupants in the other vehicle, and each of those occupants experiences serious injury. You have the minimum auto insurance coverage required by law, and you are found at-fault. Your insurance will pay up to $60,000 for the injuries sustained by the occupants of the other vehicle, and the damage to the other vehicle will be covered.
What won't be covered are your own injuries and the cost of replacing your vehicle. If the victims' medical bills total more than $60,000, you can be sued for the remaining balance and more. This is why it can be beneficial to speak with your insurance agent about purchasing additional coverage that may protect you further should you be involved in an accident.
If you have been involved in a car accident in Charlotte, you may be able to file a lawsuit seeking compensation for your injuries and property damage. Contact our office today and schedule an appointment for a free case evaluation. We are here for you and your family as you begin to move forward with your lives.