Belmont Car Accident Lawyer
Do you need a Belmont car accident lawyer? Call the experienced and passionate injury attorneys at Auger & Auger so we can put our decades of collective legal experience to work helping you recover compensation after a crash in the Belmont area.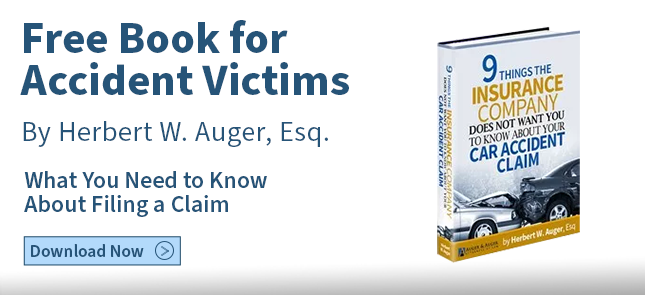 Belmont Car Accident Risks
Belmont is located around nine miles to the east of Gastonia and is located 15 miles to the west of Charlotte's uptown area.  Belmont spans 10.1 square miles in the southern Piedmont region of the state of North Carolina. It is accessible by rail through Norfolk Southern Railway and is accessible by bus through Charlotte Area Transit Systems (CATS).  Many people live in Belmont, which is considered a suburb of Gaston County, and commute to the larger nearby city of Charlotte. CATS offers a Gastonia Express route Monday through Friday for commuters.
Those who choose not to use public transportation to get around either locally or to surrounding cities may travel on Interstate 85 and NC Highway 7, both of which serve Belmont.  On these roads as well as on local roads however, there is always a risk of a collision occurring.
If you or someone that you love becomes the victim of a Belmont crash, you deserve to be compensated for the losses that someone else caused you to incur. Call a Belmont car accident attorneys at Auger & Auger to learn about the steps you need to take to preserve your right to full and fair compensation after a crash.
How Can a Car Accident Attorney in Belmont Help You?
Victims of motor vehicle collisions must file a civil lawsuit to make a damage claim. While many car accident cases do end up settling with no need for litigation, it is the risk of a lawsuit that brings the insurer to the table to negotiate compensation.
If you settle your case, you'll have to sign a waiver of liability promising not to sue. If you do not settle, your case will move forward through the court system. Timely filing of a lawsuit is essential, even if settlement negotiations are ongoing, as you do not want your claim to be barred by the statute of limitations.
A car accident lawyer in Belmont will help you to decide where, when, and how to file a civil lawsuit. Your attorney will also assist you in:
Deciding who it is best for you to pursue a claim against (there may be multiple parties liable for losses).
Conducting an investigation to obtain the strongest evidence you can to make your case for compensation.
Dealing with all court rules and procedural requirements for filing your case and moving it forward.
Negotiating a settlement with the insurance companies involved in your claim or, when no settlement is reached, making a compelling argument on why a jury should award you compensation.
These are just a few of many things a car accident lawyer does for clients in Belmont who have been harmed.
Getting Legal Help from a Car Accident Lawyer Serving Belmont
Auger & Auger Accident and Injury Lawyers serves clients throughout Belmont and fights hard to advocate for justice for those who have been hurt. Give us a call to schedule a free consultation to learn more about what we can do for you after a car crash has affected your life.