Brunswick County Car Accident Lawyer
The beautiful coastline we enjoy in Brunswick County makes it a popular destination for both tourists and North Carolinians looking to enjoy the sea air, beautiful waves and amazing sunrises we have throughout the year. This popularity means that car accidents happen frequently and can cause serious injuries. At Auger & Auger Accident and Injury Lawyers, we represent individuals who need a Brunswick County car accident lawyer. Regardless of whether or not you live in Brunswick County, if you've been injured in an accident in the area, we can help.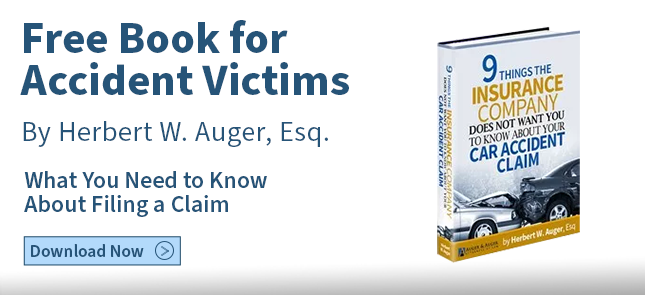 Types of Brunswick County Car Accidents
At Auger & Auger, with over 40 years of combined legal experience, we are the Brunswick County car accident lawyers you want to work with. We can handle all types of car accidents including:
Car v. Car Accidents
Car v. Motorcycle Accidents
Car v. Bus Accidents
Car v. Bicycle Accidents
Car v. Truck Accidents
Car v. Pedestrian Accidents
Injuries Caused by Brunswick County Car Accidents
The average car in the U.S. current weighs in at just under 4,000 pounds. The average adult male in the U.S. currently weighs 191 pounds. The human body simply isn't built to withstand the forces involved in car accidents. As a result of a number of things, including these significant weight differences, at Auger & Auger, our Brunswick county car accident lawyers regularly see very serious injuries caused by car accidents, regardless of the speeds involved in the accident. We regularly help clients who have suffered serious injuries including:
Neck Injuries
Back Injuries
Broken Bones
Burns
Cuts and Lacerations
Head Injuries
Dislocated Joints
If you or a loved one has been injured in a car accident, you need an experienced attorney to help you understand the insurance claims process as well as the civil lawsuit process (if the case goes that far).
Working with a Brunswick County car accident lawyer can help you speed up the claims process, get the compensation you need and move on with your life quickly. Call Auger & Auger today to speak with one of our talented attorneys and learn how we can help you get the money you are owed after a car accident.
Free Consultation From Our Brunswick County Car Accident Attorneys
At Auger & Auger Accident and Injury Lawyers, we offer free, no obligation consultations and handle Brunswick County car accidents on contingency fees. That means that we ultimately get paid by the person who caused the car accident, or their insurance company, not you. You don't have to worry about paying us anything out of your own income or savings.  Call us now.