Cabarrus County Car Accident Lawyer
Cabarrus County, NC is a very beautiful part of the state, and is self-branded as the Center of American Motorsports. Cabarrus County's rich affiliations with motor sports, in general, and NASCAR, specifically, means that racing and car driving are a big part of the culture in Cabarrus County.
At Auger & Auger Accident and Injury Lawyers, our experienced attorneys represent residents and visitors in Cabarrus County when they are involved in car or other vehicle accidents.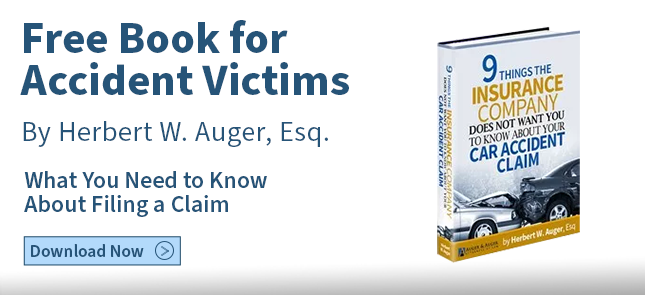 Common Causes of Injuries in Car Accidents  
Many people assume that the size of the vehicles involved, and the speeds of the vehicles at the time of the collision are the only factors that affect the severity of sustained injuries. However, there are a number of other factors that play into the types of injuries people suffer during an auto accident.
The physical condition of the plaintiff before the accident. In personal injury cases, the person who caused the accident (defendant) is required by law to accept the injured person (plaintiff) as he or she is after the accident has occurred.  If the accident causes a more severe injury in the plaintiff because of an underlying condition or previous injury, the defendant is responsible for the condition of the plaintiff regardless of their previous state of health. This rule is referred to as the "eggshell plaintiff" or "eggshell skull" rule.
The use of seatbelts. Seatbelts have been proven to reduce the occurrence of serious injuries and deaths during car accidents. When someone isn't wearing a seatbelt, serious injuries can happen, even at low speeds. Always wear your seatbelt.
Deployment of airbags. Airbags can provide protection against death in some head-on and side impact accidents and are an important safety feature in newer cars. However, when airbags deploy, they can cause serious injuries. If you were injured by an airbag that deployed during a Cabarrus County car accident, you may still be  entitled to compensation for your injuries.
While driving or riding in typical passenger cars, accidents can cause a wide range of injuries including:
Amputations
Broken Bones
Head Injuries
Lacerations
Whiplash
Free Consultation From Our Cabarrus County Car Accident Attorneys
Regardless of what caused the injuries you suffered during a car accident, our Cabarrus County car accident lawyers can help you pursue your injury claim against the person responsible for the accident. Call Auger & Auger Accident and Injury Lawyers today to get your questions answered and get the legal representation you deserve.