Charlotte DUI Motorcycle Accident Attorney
Charlotte can be a dangerous place to ride. Research conducted by Insurance.com puts Charlotte among the country's top locations for DUI violations. The National Highway Traffic Safety Administration (NHTSA) estimates that almost 1/3 of all traffic accident fatalities involve an impaired driver. The damage and injury inflicted in a multiple-car accident with a DUI driver can be serious. However, when that same wreck involves a motorcycle, the damages and injury will most likely be devastating.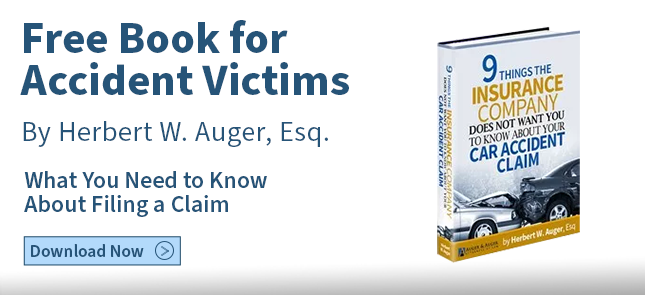 Charlotte motorcycle accident lawyer Herb Auger has been representing Mecklenburg County motorcycle accident victims since 1994. When dealing with a DUI wreck, the most important time for a lawyer to get involved is on day one. The evidence supporting the drunk driver's state of intoxication must be gathered within the first 24 hours. "Our first action when we represent a biker in a DUI motorcycle accident is to immediately meet with the investigating officers to make sure they have obtained all the evidence to prove in court that the at-fault driver was intoxicated when he crashed into our client. A DUI conviction will allow us to make a claim for punitive damages in the motorcycle injury case and help us to obtain a higher settlement or jury award for our client," Attorney Herb Auger said.
North Carolina Law
Under North Carolina law, most DUI offenses are based on your Blood Alcohol Concentration (BAC). For drivers age 21 and above, a BAC limit of .08 percent or greater is considered impaired, but for drivers under 21, any amount of alcohol in the blood is driving under the influence. For commercial drivers, the impairment level is .04 percent.
Notwithstanding the high percentage of traffic fatalities involving drunk drivers, the rate for drunken driving motor vehicle related fatalities has gone down in recent years, but the rate for fatal motorcycle accidents involving alcohol, has risen. Part of our job in representing our biker clients hit by a drunk driver is to work with the police and District Attorney's office to make sure that they have the evidence to prove their case. We will share the results of our investigation to help them prove their case. We also let them know that our client will work with them and show up in to court to make sure the drunk driver that caused their injuries is prosecuted to the full extent of the law.
Our Charlotte DUI/DWI Motorcycle Accident Lawyers Can Help
When you call the DUI motorcycle accident attorneys at Auger & Auger Accident and Injury Lawyers, your initial consultation is free, as well as confidential. In fact, there is no fee until we obtain a settlement or court award for you. When you are represented by Auger & Auger, we immediately conduct our own thorough investigation into the facts of your motorcycle hit by drunk driver accident. The injuries sustained in a drunk driving car crash involving a motorcycle can be devastating. Our attorneys can help you recover money damages for your medical bills, bills for rehabilitation or long term care, lost wages, and pain and suffering. Additionally, under North Carolina law, you may be entitled to recover Punitive Damages if your accident was caused by a drunk driver.