Common Causes for Motorcycle Accidents
Motorcycles are no different than cars when it comes to the fact that they are susceptible to being involved in an accident. Unfortunately, since a motorcycle offers not as much protection as a car so the injuries a motorcyclists may sustain could be greater than that of a driver in a car. It is important to realize, as either a car operator or motorcyclist, the common causes for motorcycle injuries because the harm that follows can be fatal.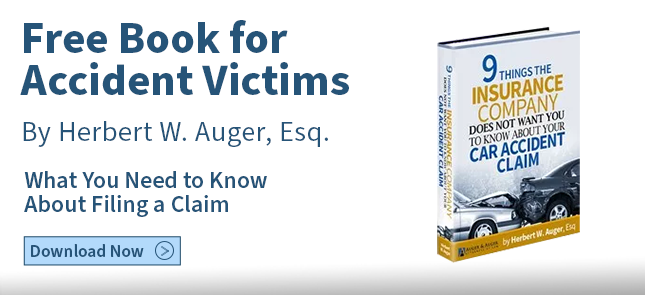 Experience Charlotte Motorcycle Accident Lawyers
The charlotte motorcycle accident attorneys at Auger & Auger Accident and Injury Lawyers have helped thousands of accident victims in Charlotte and throughout North Carolina the last 20 years and have recovered millions on their behalf. We have a team of investigators and motorcycle experts at our disposal to help determine the cause of an accident.  If you or a family member are in need of a charlotte biker lawyer or are just looking for general information, do not hesitate to call.
Inattention
Inattention of the other driver is one of the most common causes for motorcycle accidents. By nature, motorcycles are smaller than most cars and very quick and nimble.  If the driver of a car or truck is not paying full attention to the roadway, they may not see the motorcyclists at the time of the lane change, turn, etc. and cause the crash. The combination of the driver's inattention and the size of the motorcycle is a deadly combination on the roadway.
Reckless driving
Another cause to a motorcycle accident that is quite common is when the driver of another vehicle operates in a reckless manner. This can include driving their car or truck at a speed excessive of the speed limit, making sudden lane changes without a signal, texting or looking at their cellphone while driving or passing in an illegal passing zone.   All of these scenarios increase the chance of the car not seeing the biker leading to an accident.
Driver negligence
The driver's negligence is somewhat like recklessness but to a lesser degree. Instances that show a driver's negligence are if either one takes a turn to fast, hits an object that he or she should have seen, or drives too closely to another vehicle. These are careless instances on the part of the operator and they must avoid them if they want to refrain from being in an accident.
Alcohol and/or drug use
It goes without saying that when operating any vehicle, you should never consume alcohol or drugs. The consumption will decrease your reaction time and can cause serious damage especially to bikers who have limited protection against larger vehicles.