Durham Car Accident Lawyer
Home to North Carolina State University and Duke University, the roads of Durham are filled with young drivers, who are responsible for approximately 1200 accidents a year. Also, with a combined 50,000 students attending the two universities, Durham is very susceptible to the move in days and athletic events hosted at each school, which make the street both congested and dangerous, with the more prevalent threat of drunk drivers.
With thousands of college students and major highways around Durham, it is no surprise that there are so many car accidents in the city. Durham is ranked 3rd in NC for having the largest amount of crashes, even though it is the 5th largest city in the state. Greensboro and Winston-Salem, the 3rd and 4th largest cities in NC, each report only 2.8 crashes/100 residents, while Durham reports a whopping 4.5 crashes/100 residents. In the United States as a whole, an average of around 6 million crashes occur each year, which is about 2 crashes/100 people, making Durham residents over 2 times as likely as those of the rest of the country to be in a car crash.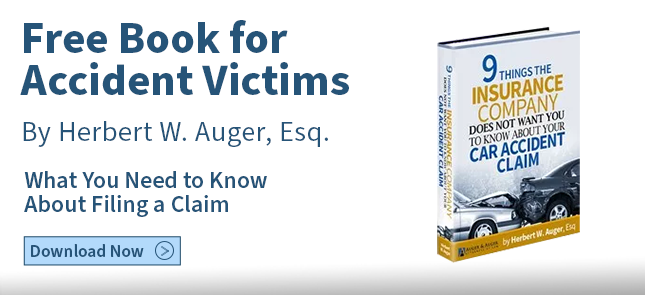 We will help
If you happen to be involved in a car accident, we know that life can become very stressful, very fast. Large medical and property damage bills can make getting by a struggle, and if you are injured and unable to work or perform daily tasks, life will be even harder. The attorneys at Auger & Auger have over 40 years of combined experience working with people going through similar hardships, and although we cannot undo your accident and immediately alleviate your troubles, we will pursue any possible litigation and trial against insurers and negligent parties so that you can walk away from your accident in the best shape possible.
Our attorneys and staff provide high quality personal care for all of our clients, making sure that you receive proper medical and chiropractic treatment, update you on your case, and tailor a plan of action unique to your scenario.
Talk to a Cumberland County Car Accident Lawyer Today, For Free
When you call Auger & Auger Accident and Injury Lawyers, you will discuss your case with an attorney and he or she will make a plan for your case, and no matter how long you are on the phone or how many attorneys you talk to, your consultation is free. In fact, we don't charge any legal fees until we reach a settlement on your behalf.
Call us today at 864-991-3532 and see what we can do for you.