North Carolina Bicycle Accident Lawyer
In North Carolina, bicycle accidents account for 2.2% of all traffic-related fatalities. Nationwide, the average is 2%. Our climate in North Carolina allows for bike riding most of the year and likely accounts for North Carolina's higher fatality rate than the rest of the country.
The NC bicycle accident lawyers at Auger & Auger Accident and Injury Lawyers represent bicycle accident victims and their families and know how devastating the injuries from a bicycle accident can be. Cyclists are particularly vulnerable to extreme injuries, as they are unprotected from vehicles and may be difficult to see. Recovery from a bicycle accident can involve extensive in-patient care or prolonged therapy, and may result in a permanent disability.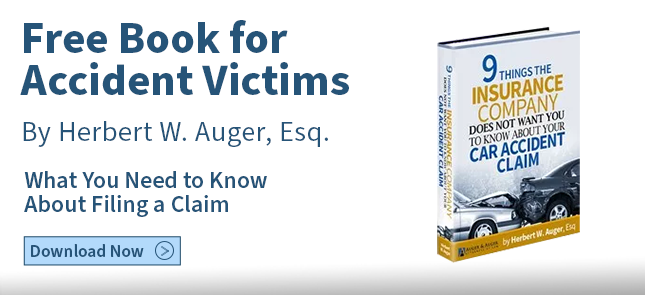 Experienced NC Bike Accident Attorneys
Attorney Herb Auger is the lead counsel on all bike accident litigation. In 2012, he obtained a $1,400,000 settlement for a client who suffered head, neck and hand injuries in a cycling accident. "Due to the lack of protection on a bicycle, victims of bicycle accidents often suffer traumatic injuries. In addition to severe injuries and potentially prolonged recovery times, victims may also have significant lost income due to inability to return to work. We have been handling personal injury cases in North Carolina since 1994. If you or a family member has been injured in a cycling accident, call and speak with an experienced North Carolina bike accident attorney," Herb Auger states.
North Carolina Law Considers a Bicycle a Vehicle
Contrary to what many motor vehicle operators may think, a bicycle is considered a vehicle under North Carolina law. As a vehicle, a cyclist:
May ride on any state-maintained road EXCEPT the Interstate Highway System
May travel in the middle of a traffic lane if capable of traveling at the same speed as cars using the road or if the extreme right side of the road is in a condition of disrepair that renders riding a bike to the far right unsafe. As a practical matter, however, it is safest for cyclists to travel on the far right side of the street.
May make a left turn in the same fashion that a car would and use the corresponding lane
May not drive against traffic or disobey traffic devices
Must be equipped with a light on the front that is visible at least 300 away, and a reflective mirror or light on back that is red in color and visible from at least 200 feet away at night
Must use appropriate hand signals
Timing of the Investigation is Critical with a Bike Accident Claim
The days and weeks following a cycling accident are critical in gathering evidence to support our clients' claims. Vehicle skid marks and eyewitness recollections diminish with time. We need to get our team out to the scene of the bicycle wreck immediately to:
Diagram, measure and photograph the scene
Photograph the crash debris and any skid/tire marks
Secure any nearby video surveillance
Document the traffic control sequence
Call nearby businesses and households for witnesses
Free Consultation with a North Carolina Bike Accident Attorney
The accident and injury lawyers at Auger & Auger can help in this very difficult time. We will conduct a thorough investigation and seek all sources of recovery in order to obtain maximum compensation. Staff members are compassionate to your needs and are dedicated to protecting the rights of injured people.
When you contact our office, your consultation is confidential, and there is no charge, no matter how long the consultation lasts. When you retain our services, we do not charge a legal fee unless we successfully settle or litigate your case.