Oak Island Car Accident Lawyer
For families looking to live near the beach and enjoy a welcoming, small-town environment, Oak Island, NC is a wonderful community. With over 60 public beaches, plenty of fishing piers and opportunities for watersports, Oak Island is also a nice vacation destination.  In the busy summer months, traffic is likely to increase in this smaller town, which can lead to vehicle accidents. If you or a loved one has been injured in a car accident in Oak Island, you need a knowledgeable car accident lawyer to help you understand how to handle the case and move forward with your life.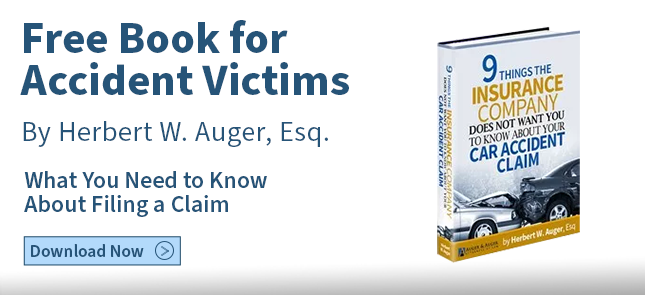 An Oak Island Car Accident Attorney Can Help
At Auger & Auger Accident and Injury Lawyers, our experienced Oak Island car accident attorneys represent injured individuals and their families who have been involved in all sorts of car accidents including:
Pedestrian vs. Car Accidents
Bicyclist vs. Car Accidents
Rear-End Car Accidents
Multi-Vehicle Accidents
T-Bone Accidents
Head-On Accidents
Motorcycle vs. Car Accidents
Compensation in Car Accident Cases
If you or your loved one has suffered a serious injury as a result of an Oak Island car accident, we can help you recover compensation for:
Medical Expenses – If you require any medical care, the person who caused the accident and your injuries is legally responsible for paying for your medical care.
Property Damage – If your car, truck, bicycle, motorcycle or other personal property was damaged in the accident, you are entitled to have the property repaired or receive the fair market value of the property if it can't be repaired.
Loss of Income – If you missed time from work and lost income as a result of your injuries, you are entitled to recover that income from the person who caused the accident.
Loss of Earnings Capacity – If you suffered permanent injuries and are not able to work at all, or cannot return to your previous line of work, you are entitled to recover compensation from the person responsible for your injuries, and may also be entitled to compensation for retraining into a new field.
Pain & Suffering – After you've been injured in an accident, you are entitled to financial compensation for the pain you have endured as a result of your injuries. An experienced personal injury attorney can help you understand how pain and suffering might be calculated in your case.
Call Auger & Auger today and speak with one of our Oak Island auto accident lawyers. We can help you understand the kind of compensation to which you may be entitled after suffering an accident injury. Call us now.