Ballantyne Car Accident Lawyer
Twenty years ago, Ballantyne did not exist. Today, thousands of families call it home. They also call it a traffic nightmare with all of the construction around 485 and the traffic back-ups on Johnston Road. These high traffic areas have seen an increasing number of accidents with the continued growth of the Ballantyne community. If you or a family member has been involved in an accident in south Charlotte, it is important that you have someone on your side that is familiar with the resources available in your area.
Frequent causes of accidents in the Ballantyne area include:
Rear end collisions caused by distracted drivers
Tailgating and chain reaction collisions
Intersection accidents caused by drivers that run red lights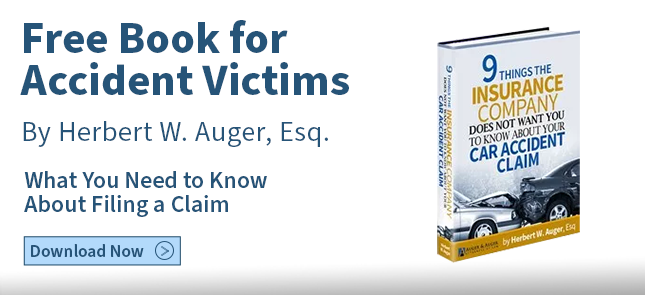 Legal Help You Can Depend On
In the event that you or a loved one was injured or killed by a distracted, drunk, or reckless driver, call Auger & Auger Accident and Injury Lawyers today. We can help you rebuild your life in the aftermath of a serious car wreck. Our attorneys have helped thousands of victims reclaim their lives after a devastating accident.
If you were injured in a motor vehicle accident due to someone else's negligence, you may be suffering physical, emotional, and financial consequences. Many victims walk into our office for their free, no-obligation consultation with serious injuries, mounting medical bills, lost wages due to an inability to work, and stress. Our goal is to take this burden off your shoulders so you can focus on healing. Leave the rest to us. We will immediately conduct our own investigation into the facts surrounding your accident so that we may appropriately respond to insurance company defenses, handle all correspondence with the insurance company, including bodily injury, property damage, and no-fault medical claims, and aggressively fight to maximize your compensation.
Free Consultation From Our Ballantyne Car Accident Attorneys
During your free consultation, one of our knowledgeable Ballantyne auto wreck attorneys will discuss your injuries and accident with you, and inform you of your rights and options. Our hope is that you walk out of our office with the confidence that your case will be given the personal attention you deserve. If retained, we will immediately pursue your case and aggressively fight for the damages you deserve. Our dedicated staff will be with you every step of the way, through both your medical treatment and legal process. Do not wait to find out what your legal rights are; call us today.