Ocean Isle Car Accident Lawyer
With a calendar that features events throughout the year, Ocean Isle Beach, NC is a great place to live and a wonderful place to visit. With regularly occurring activities, there is an influx of visitors and increase in traffic in Ocean Isle Beach and the areas nearby. If you or a loved one has been injured in a car accident in Ocean Isle, it is important to work with a dedicated attorney to help you understand your legal choices.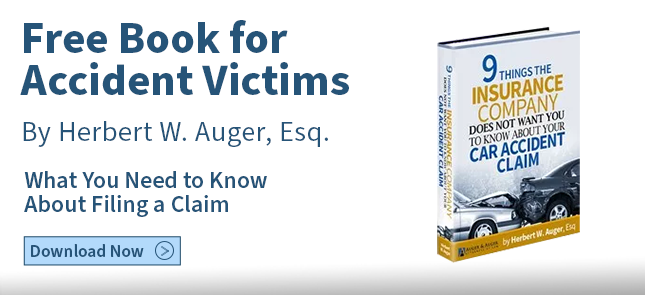 Ocean Isle Car Accident Attorney
At Auger & Auger Accident and Injury Lawyers, we've represented car accident victims for over 20 years and can help you if you are looking for an Ocean Isle car accident lawyer. If you have suffered any of the following injuries because of a car accident, we can help.
Whiplash – Whiplash occurs when a car accident forces a person's neck to jerk suddenly backward, forward or both directions, similar to a whip like motion, after the impact. Whiplash is often characterized by neck pain, headaches, pain in the shoulder(s) or between the shoulder blades, back pain, dizziness, blurred vision, fatigue, irritability, and sleep disturbances.
Closed Head Injuries – When the brain is rattled around in the skull, the brain can become bruised by impacting the inside of the skull, leading to a closed head injury or concussion. Concussions can be mild or severe depending on the impact the brain made with the skull.
Open Head Injuries – When a foreign object pierces the skull and enters the brain, the injury is called an open head injury. These types of injuries frequently happen in rollover accidents, or other accidents where the passenger compartment of a car or truck is compromised.
Broken Bones – In accidents involving serious car damage, broken bones can occur. Depending on the type of collision, broken feet, ankles, legs, ribs, and arms are often reported.
Lacerations – When a driver or passenger strikes the interior of a car during an accident, lacerations or cuts can happen. Lacerations are especially common when windows or windshields are broken during a car accident.
Compensation after an Ocean Isle Car Accident
If you or a loved one has been injured in an Ocean Isle car accident, you may be entitled to compensation for your injuries. Our Ocean Isle car accident attorneys can help you understand the compensation you are entitled to and help you submit a claim.
Call Auger & Auger today and ask to speak with an Ocean Isle car accident lawyer. We offer free consultations and are here to help.