Gaston County Car Accident Lawyer
A car accident attorney serving Gaston County can provide legal representation if you or someone you love was involved in a collision. Auger & Auger Accident and Injury Lawyers are members of the North Carolina Advocates for Justice and have received top ratings from Avvo. We are ready to provide assistance after a Gaston County car accident so call today for your free case evaluation. We can even come to you if you've been hurt too badly to visit our offices.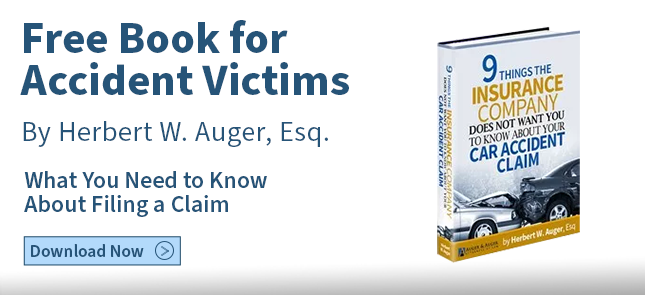 Car Accident Risks in Gaston County
Gaston County is part of the Charlotte-Concord-Gastonia metropolitan area and had a population of more than 206,000 people as of the 2010 census. Gaston is the 74th largest of the 100 counties in North Carolina in terms of physical land size but it is the seventh largest county in terms of its population. There are 15 incorporated towns within Gaston County and Gaston is served by Amtrak, Gastonia Municipal Airport, and Patriot Rail.
Gaston County is also accessible from major highways and on these highways, tourists and residents alike face a serious risk of car accident injuries. Crashes can happen any time on both highways and local roads and can change someone's life in the blink of an eye.
Your Rights After a Collision in Gaston County
If you suffer a collision in Gaston County, the first essential step is to determine who is at fault. If another driver or any other individual or company was to blame for causing the accident, victims can file a personal injury claim.
A car accident lawyer serving Gaston County can review the facts around the crash to help assess whether there is someone who can be held liable. This may include a driver, the company a driver works for, the road designer, or the car manufacturer. In some cases, multiple parties are to blame. A lawsuit can be filed against all those who are at fault for the crash.
If you can prove the defendant was responsible for causing you harm, you should be compensated for:
Medical expenditures, including any medical expenses a doctor can credibly predict you will incur in the future after the case has been resolved.
Pain and suffering resulting from the accident and injuries sustained during and after the crash.
Loss of income, including any ongoing losses due to crash injuries that reduce your earning potential.
Emotional distress, or psychological injuries like PTSD and anxiety that result from the accident and injuries.
Let the Gaston County car accident lawyers at Auger and Auger provide you with the help you need to recover for these and other losses.
Call a Car Accident Attorney in Gaston County
At Auger & Auger, we only represent injured victims. If you or someone you love lives in Gaston County or was hurt there, give us a call so we can get started on your case.