North Carolina Motorcycle Accident Attorney

Every time a motorcycle rider is killed or injured, the victim and his family suffer financial and non-economic losses. At Auger & Auger, our experienced North Carolina motorcycle accident lawyers have made it their mission to ensure any driver responsible for causing a motorcycle crash is responsible for paying for all losses
. Since 1994, we have helped motorcycle accident victims obtain millions in compensation. We have a combined 35 years of litigation experience and we want to put that experience to work to help you with your motorcycle accident claim.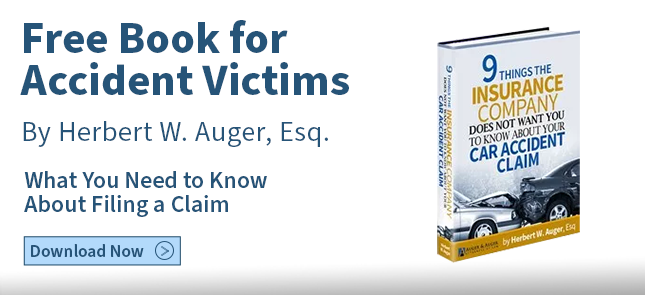 TAKING LEGAL ACTION AFTER A NORTH CAROLINA MOTORCYCLE ACCIDENT
North Carolina Traffic Crash Facts show around 4,000 motorcyclists get hurt in accidents in the state each year.
Every one of the victims involved in a motorcycle accident should determine the cause of the crash. If a driver is to blame for hitting your motorcycle or causing the wreck, the driver can be held legally liable.
Some of the common causes of motorcycle accidents where a driver may be to blame for causing the wreck include:
Accidents with distracted, intoxicated or fatigued drivers who didn't see or stop for the motorcycle
Accidents caused by drivers who are speeding and who lose control of their vehicle or who are unable to stop in time before hitting a motorcyclist
Accidents resulting from drivers who fail to yield the right-of-way to motorcycle riders when the rules of the road require them to yield
Motorcycle crashes resulting from drivers who misjudge the speed of a motorcyclist or who do not accurately judge the distance between their car and the motorcycle
Crashes caused by drivers who don't see a motorcycle rider
Accidents caused by tailgating drivers
In these and other situations, the key question for victims is whether the driver was unreasonably careless or whether the driver broke any safety rules. A driver who was negligent or who violated the rules of the road can be sued by victims for losses caused by the crash. A North Carolina motorcycle accident attorney can help.
OBTAINING COMPENSATION AFTER A MOTORCYCLE ACCIDENT IN NORTH CAROLINA
When you take legal action after a motorcycle crash, the case may be resolved by coming to a negotiated settlement agreement. This means the insurance company who provided the insurance policy to the negligent driver will pay a lump sum to avoid going to court. One of our North Carolina motorcycle accident lawyers can negotiate a settlement.
When a settlement isn't reached, or a fair settlement cannot be negotiated, your motorcycle accident case can be decided in court. At Auger & Auger, we are never afraid to litigate a case to get you justice. You'll need to prove your case and we'll gather evidence, interview witnesses and put together a strong and persuasive claim.
Whether you settle or go to court, the compensation you receive from your crash should include payment for:
These losses and damages may be caused by
We'll fight to maximize the money you get from the accident so you get the full amount of compensation possible under North Carolina laws.
CONTACT A NORTH CAROLINA MOTORCYCLE ACCIDENT LAWYER
At Auger & Auger, our motorcycle accident attorneys can assist you with liability issues, dealing with the insurance company, and all other aspects of protecting your legal rights.
To learn more, give us a call today at (800) 977-7396 or request your free consultation online. Our North Carolina accident attorneys represent victims of motorcycle crashes and family members of those killed in motorcycle accidents. No matter what, we will fight for you.