Raleigh Hit And Run Accidents Lawyer
North Carolina law requires every motorist involved in a collision to stop, and it does not matter whether the accident caused damage to property or injury to person. All drivers involved in an accident must stop. The unfortunate truth is that some do not.
When an accident involves minor property damage (under $1,000) and no injuries, the driver must at the very least provide his name, address, license number, and plate number of his vehicle. In all other accidents, drivers are required by law to remain at the scene until the arrival of law enforcement. If a driver leaves the scene of an accident that causes injury, the penalties can range from a Class F felony to a Class 1 misdemeanor, depending on the severity of injury.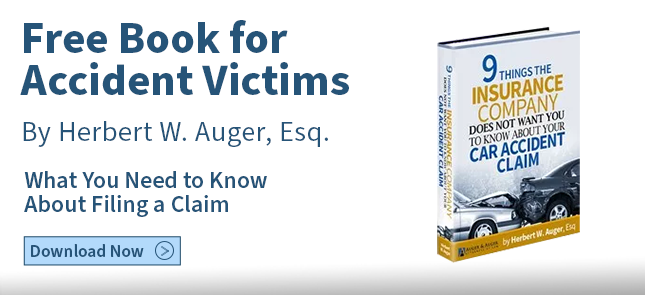 RALEIGH HIT & RUN ACCIDENT LAWYER
The Raleigh car accident attorneys at Auger & Auger have been fighting for the rights of hit and run accident victims since 1990. According to the National Highway Traffic Safety Administration (NHTSA), an average of 32 pedestrians each year are killed in North Carolina by hit and run drivers. In cases where a driver flees from the accident scene, an experienced lawyer will conduct an investigation to try to learn the identity of the hit and run driver.
Our Raleigh hit and run lawyers will use every available resource to pursue your claim. Some intersections and many businesses are equipped with surveillance cameras for security purposes. These cameras can potentially provide identifying information of the at fault vehicle. If the driver's identity is discovered, claims can be brought against that drivers insurance and possibly other policies of members of his household.
In the event the identity of the hit and run driver remains unknown, our attorneys will make a claim under the victims own policy under the uninsured motorist provision. Filing an uninsured motorist claim does not affect your premiums, but since your insurance company will be "stepping into the shoes" of the hit and run driver, you will still have to prove that the unknown driver was at fault, and that you were injured. Uninsured motorist coverage will compensate you for medical bills, pain and suffering, missed time from work, and other accident related expenses.
Why Would A Driver Flee The Scene Of An Accident?
Vehicle was stolen
Driver was wanted by police on other charges
Drunk driver
Driver not legally in US
Fear of consequences/prosecution
Driver not licensed or had license revoked/suspended
Person struck was a pedestrian or bicyclist
Confidential and Complimentary Consultation
When you call Auger & Auger Accident and Injury Lawyers to discuss your hit and run accident, your consultation is free, and is kept in the strictest of confidence. There is no legal fee unless we settle your case. Our firm has over 40 years combined legal experience in handling only personal injury cases. With offices in Raleigh and throughout the state, we can meet your legal needs. If you are unable to come to our office, we will come to you.
Call to Speak with an Experienced NC Truck Accident Lawyer (919) 873-4955