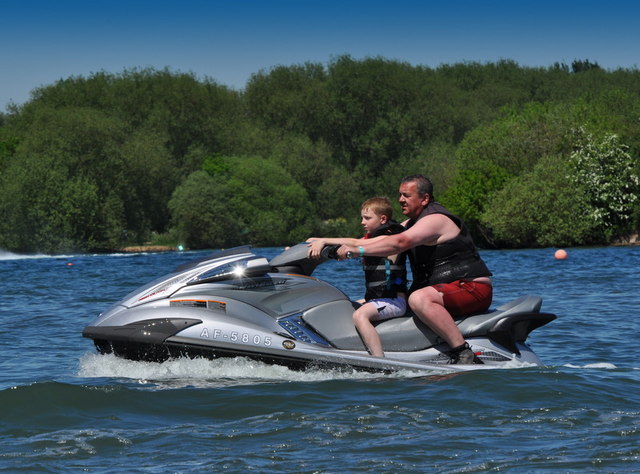 Riding a jet ski is an exciting way to spend an afternoon. The salt water spraying your face, the wind whistling past your ears…there may be nothing better. Scratch that. Better would be sharing the experience with a friend.
When you ride your jet ski with a passenger, a few things change. Much like riding a motorcycle with someone on the back, you have to be more aware of the added weight as you accelerate, brake, and turn. If you decide to drive a jet ski with a passenger on board, take these tips into consideration.
Life Jackets
Both you and your passenger should be wearing life jackets. If your passenger doesn't have one, and you don't have one they can borrow, they don't get to ride. It really is that simple.
Knowledge
Does your friend know what to do if something were to happen to you? If not, be sure to give them a brief safety lesson before you take off. Your friend should, at a minimum, know how to power the ski, steer it, and put the brakes on.
Face Forward
The time for tricks is not when you have a passenger on board. Make sure your friend knows that they are expected to face forward at all times. Ask that they hold on to you in a way that is comfortable for the both of you.
Go Slow
Don't take off full throttle. Give your passenger time to get used to the ski. Driving slowly will also give you an opportunity to determine how the ski is going to handle with a second person on board. Do not speed up without telling your friend your plans. The ride is supposed to be fun for both of you.
Pay Attention
Your passenger's body language will tell you a lot about how comfortable they are and how much fun they are having. If your passenger seems to be frightened or worse, ill, bring the ski to a stop and find out what is wrong. Communication is key.
Jet skis are fun for people of all ages. If you decide to take a passenger along for the ride, follow the tips above. You are both sure to have a better time if you do.
If you have been injured in a jet ski accident, our experienced attorneys are here to help you. Call our offices today for a free initial consultation.