Charlotte Automobile Accident Safety
The Charlotte automobile accident lawyers of Auger & Auger review what to do in an automobile accident. The following steps can help if you are involved in an automobile accident.
If you are involved in an accident you should first evaluate your safety. Before you react or make any sudden moves, ensure you haven't sustained a serious automobile injury. The personal injury law firm of Auger & Auger recommends you stay put and calm until you are confident that you can safely move out of your automobile. An auto injury can be very serious, taking hours, day, or weeks until you fully experience the pain of the injury. Take a minute to gain your composure and make sure you have not experienced a serious injury that needs immediate emergency care. If your car is out of the way of immediate danger you should then proceed to document the accident.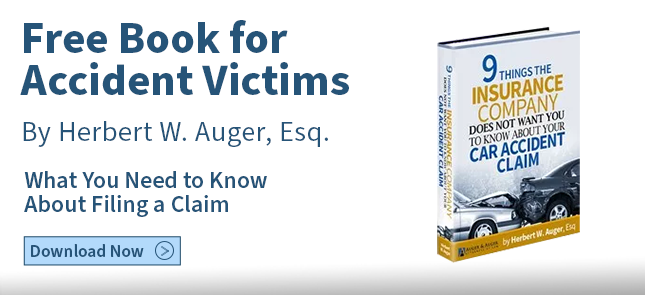 The automobile accident attorneys in Charlotte of Auger & Auger strongly suggests that you record the details of the accident to the best of your ability, including as many details as possible. Take pictures of all the cars, record the exact location of the accident and document the other driver's license and insurance information. This will help your personal injury law firm represent you if you have the need for a lawsuit following the accident. After everyone is safe and the details have been documented you should then call your auto attorney.
Charlotte Automobile Accident Attorneys
If you are in an automobile accident or are injured in an accident remember to make your safety your first priority, contact 911, record all the details of the accident, move your car safely out of the way and then contact your attorney.
Please contact a Charlotte automobile accident lawyer at Auger & Auger Accident and Injury Lawyers today for your consultation at (704) 364-3361 or our contact form.