Charlotte Tailgating and Chain Reaction Car Accidents Lawyer
Tailgating, or following too closely, is illegal in Charlotte and the State of North Carolina, and is the most common source of chain-reaction car accidents. When a driver is tailgating, or driving too close to the "tail" end of another vehicle, reaction time is decreased, and in heavy traffic or poor weather, can lead to a chain reaction collision.
The Charlotte car accident lawyers at Auger & Auger have been helping the victims of chain-reaction collisions rebuild their lives since 1990. We know that the days and weeks following a car accident in are stressful—you may be injured and don't know where to seek medical attention and may be worrying about how to pay for it, and if your car was not drivable, how to even get to medical appointments. This can be compounded by an inability to return to work. This is when it is critical to speak to an experienced car accident attorney. The insurance company will have a well trained adjuster contact you shortly after the wreck, when you are most vulnerable. You might be tricked into saying something you don't mean, or into downplaying your injury. Auger & Auger Accident and Injury Lawyers will protect and preserve your rights, and knows how to maximize your case. Put our 40+ years of combined legal experience to work for you.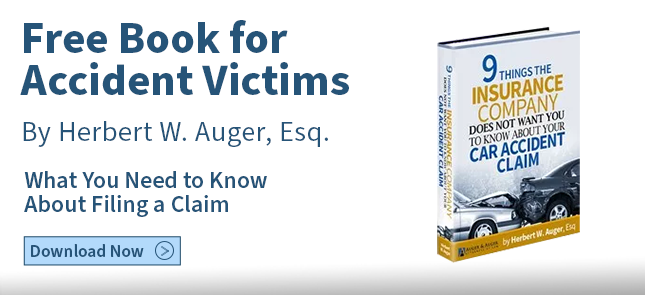 How To Avoid A Chain Reaction Collision Caused By Tailgating
Maintain a safe distance. The law requires you to keep a distance between your car and another vehicle that is "reasonable and prudent," taking into consideration the speed and existing traffic.
In poor weather conditions, increase the distance between you and the next car ahead of you. Also make sure your tires are properly inflated and have sufficient tread so as to have good traction on wet roads.
Move your car to side of the road if you wreck. If you are involved in an accident, try to move your car to the side of the road or at least turn on your hazard lights to warn approaching vehicles.
Often times, a chain reaction car accident will occur on a highway where vehicles may be traveling at a high rate of speed. The first car may slow for any reason, and the cars behind which are following too closely end up in a chain reaction crash. This, in turn, can lead to subsequent chain reaction collisions for the drivers coming up on the accident in the roadway. A chain reaction car accident can lead to whiplash, neck injury, back injury, and head injury.
If You Have Been Injured In A Chain Reaction Collision, We Can Help
When you or a loved one has been injured in a Charlotte auto accident caused by tailgating, the personal injury attorneys at Auger & Auger can help! We have been successful in representing thousands of clients injured in rear end impacts and chain collisions since 1990. We are experienced in dealing with the insurance companies and obtaining favorable settlements. Put our experience to work for you.
Chain-reaction Collisions Often Cause Neck Injuries, Back Injuries, And Whiplash
Back injuries, neck injuries, and whiplash are common injuries suffered in chain-reaction collisions. Often times, symptoms are not immediately apparent, and may present a day or two following a crash. When you are in a chain-reaction collision and are struck from behind, your head may be forcefully thrown forward, followed by an immediate whipping backwards of the head. In this type of motion, called hyperextension/hyperflexion, the structures of the neck are stretched beyond their normal range of motion, resulting in pain and stiffness. Likewise, the injuries of the back, particularly the lower back, go through the same abnormal range of motion, causing pain and injury.