Raleigh Bicycle Accidents Attorney
Bicycle riding is better for you and for the planet than driving in your vehicle. Whether you are riding to commute or riding for pleasure, bicycling is great exercise. Unfortunately, riding a bicycle can sometimes be dangerous because drivers do not respect the rights of bike riders or know how to safely share the road with bicyclists.
If you or someone you love was involved in a bicycle collision, you need to determine if the driver or any third party was to blame. You can pursue a claim for monetary compensation if someone caused your bicycle crash. A bike accident lawyer in Raleigh can help with your case. Partner Herb Auger is an avid rider himself and through his experience on the road and in the courtroom, he has become passionate about helping bicycle riders and their family members get the monetary damages they need after an accident happens.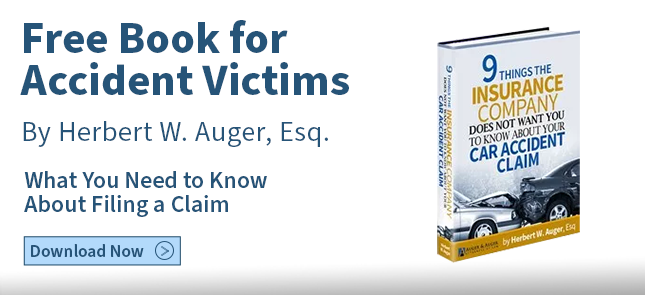 Drivers May be Liable for Bicycle Accidents in Raleigh
Bicycle riders must obey the rules of the road and drivers are required to respect bicycle lanes, leave a safe passing distance between their vehicle and the bike, and yield the right-of-way to bicyclists when it is their turn.
Too many drivers, unfortunately, make careless mistakes or take dangerous chances behind the wheel. When a motor vehicle and a bicycle collide, it is the bicyclist who is most likely to suffer serious or even fatal injuries.
A bicycle rider can pursue legal action to obtain compensation for all losses resulting from a bike crash if they can show the driver broke a safety rule or was more careless than the average reasonable motorist would have been. Bicycle riders can provide police reports, expert testimony, and eyewitness testimony after a crash in order to show a driver made a bad choice which led to a bicycle crash.
Contact Our Raleigh Bicycle Lawyers Today to Get the Compensation You Deserve
Auger & Auger Accident and Injury Lawyers has recovered millions in compensation for clients injured in motor vehicle collisions. We know bicycle riders are often badly hurt, and the stakes are high when it comes to bike accident cases.
We are ready to help negotiate a settlement with the driver's insurer or provide you with the help you need to put together a strong case and fight the insurance carriers in court. We provide representation in both personal injury and wrongful death cases after bike accidents and we offer every injured client the personalized one-on-one legal services that their case deserves.
To learn more about your rights after a bike accident or about how a Raleigh bicycle accident attorney can help you, contact bike accident lawyer and founding partner Herb Auger at Auger and Auger.  The call as well as the consultation is free.