Raleigh Motorcycle Accident Lawyer
With very little protection between the road and the rider, victims of motorcycle accidents tend to suffer from severe injuries. Broken bones, road rash, head injuries, and even death are common consequences following a motorcycle accident. After your accident and immediately following initial medical treatment, it is important that you speak with an experienced Raleigh motorcycle attorney before speaking with the insurance company. Insurance companies are never pleasant to deal with, and with the severity of the injury that can occur following a motorcycle accident, you can be sure that the insurance company will be looking for excuses not to pay, or to claim that you were partially at fault . Any mistake in your description of the accident to the well trained insurance adjuster can cost you your case.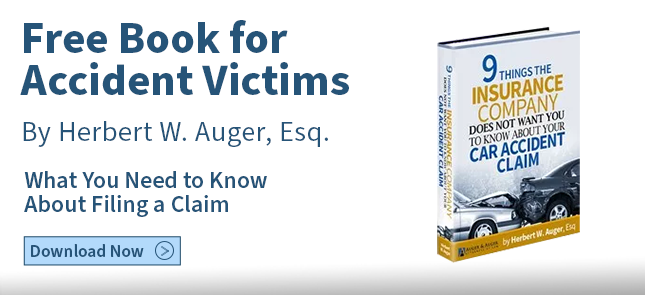 Experienced Motorcycle Injury Attorneys
At Auger & Auger Accident and Injury Lawyers, our team of seasoned motorcycle accident lawyers will give you advice based on over 40 combined years of legal service in handling only accidental injury cases. Partner Arlene Auger is a former insurance company attorney and knows the way the insurance companies try to delay and sometimes deny rightful motorcycle accident claims. A free consultation with one of our Raleigh motorcycle attorneys is just a phone call away.
After Your Raleigh Motorcycle Accident
After your accident, you likely will have many questions. Who is going to pay my hospital and related bills? Who will pay for my bike? Where do I go from here?
When an accident is not your fault, you may be able to seek financial compensation for your medical treatment, property damage, lost income, future medical treatment, and pain and suffering. We will listen to the facts of your case, evaluate whether we think the other party was liable, and give you our opinion on possible courses of action. When retained, we will conduct our own investigation into the facts surrounding your accident so that we may prove liability. Our staff will handle all dealings with the insurance companies so that you may focus on your medical treatment.
Serious Injuries From Motorcycle Accidents
Frequent causes of motorcycle accidents include a motorist who doesn't see the motorcycle, motorists who fail to yield the right of way to bikers, and drivers who tailgate. Despite increased motorcycle safety awareness and tougher state laws motorcycle accident deaths and injuries are on the rise. According to a 2013 Consumer Report, only 20 states and the District of Columbia have a universal helmet law, including North Carolina, despite overwhelming evidence suggesting helmet use dramatically decreases your chance of injury and death. The most common injuries associated with motorcycle accidents include:
Head Trauma

Brain Damage

Road Rash

Internal Injuries

Broken Bones

Spinal, Neck or Back Injuries

Paralysis

Amputations

Death
No Fee Unless We Win
Our Raleigh motorcycle injury lawyers do not charge a legal fee until we settle your case. Our team takes pride in treating our clients with the respect they deserve, and promptly responding to all emails and phone calls. To learn your options following your motorcycle accident, call us today for your free, no-obligation consultation.