Find Out Car Accident Statistics From A North Carolina Car Accident Attorney
The North Carolina Department of Transportation Division of Motor Vehicles documents and reports on motor vehicle accidents every year. According to the NCDOT, a motor vehicle crash is any event that results in death, injury, or property damage attributable directly to a motor vehicle or its load in transport but not involving aircraft or watercraft.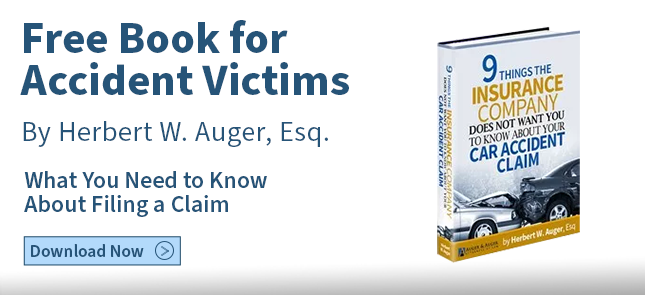 In 2006, there were 220,224 reported crashes throughout the state. These collisions resulted in 119,955 automobile accident injuries and 1,555 fatalities. These accidents cost individuals and insurance companies millions of dollars every year. Auger & Auger strives to mitigate these costs for our clients.
As auto accident attorneys in Charlotte and throughout North Carolina, our law firm fights for compensation when an auto accident leaves you injured. We have received hundreds of thousands of dollars on behalf of our clients for the following:
Damaged property
Estimated future medical expenses
Funeral expenses
Loss of consortium
Loss of ability
Lost wages
Medical bills
Pain and suffering
Getting help after an auto accident injury in North Carolina
You are not alone. Every 2.4 minutes, a person is involved in an auto accident. Out of those accidents, a person suffers an NC auto accident injury every 4.3 minutes and a person is killed every 5.6 hours.
Even an accident that only results in property damage can be devastating. Losing the use of your vehicle can mean missed work and other opportunities. To find out how Auger & Auger can help you, regardless of your accident circumstances, arrange for a free consultation.
Our law firm does everything possible to ease the difficult process of resolving your NC auto accident injury claim. From your free consultation onward, you pay no legal fees or upfront costs. When we receive a settlement or judgment on your behalf, we collect payment for our services. This allows clients of all financial backgrounds to receive high quality representation.
Let us handle your NC automobile accident injury claim
Auger & Auger Accident and Injury Lawyers has locations throughout North Carolina, including three offices in Charlotte, in order to serve clients at their convenience. Also, our experienced auto accident attorneys can meet with you in your hospital or home if you cannot come to us. You deserve compensation for your damages; do not miss your chance to receive help.