Charlotte Rollover Accidents Lawyer
Car accidents that involve a rollover are far more deadly than non-rollover accidents. According to the National Highway Traffic Safety Administration (NHTSA), of the 31,693 people killed in car accidents in 2004 (the last year of data used for the study), 10,553 (one-third) were a rollover-type accident, however, rollover accidents only accounted for 3% of all traffic accidents. When an accident does not involve a rollover, 0.2% of occupants suffer fatal injuries, but when an accident does involve a rollover, 2.7% of occupants are killed.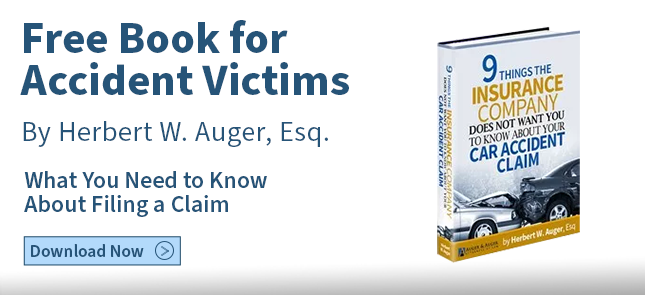 Charlotte Rollover Accident Attorneys
The Charlotte car accident attorneys at Auger & Auger have been exclusively handling North Carolina injury cases for nearly 20 years. Our attorneys and staff know that rollover crashes are among the most catastrophic types of car accidents and are compassionate with our clients who have suffered significant and extensive injuries.
The State of North Carolina mirrors the national average of 33% of traffic fatalities occurring as the result of a rollover accident. Single vehicle rollover fatalities in North Carolina accounted for 80% of all rollover fatalities. Those that survive a rollover accident are often faced with debilitating injuries that require extensive medical intervention and lengthy rehabilitation, as well as prolonged, if not permanent, inability to return to work.
Rollover Statistics
Men are almost twice as likely to be involved in a rollover accident as women.
Drivers in the 16-24-year-old age group are 5 times more likely to roll their vehicle than those in the 35-44-year-old age group, and 10 times more likely to roll than drivers in the 55-64-year-old age group.
SUVs represent 59% of all rollover accidents.
Of all rollover accidents in 2004, almost 3% involved a fatality, nearly 4% involved total ejection from vehicle, 12% involved incapacitating injury, and almost 47% had other, non-incapacitation injury.
When traveling at speeds of 30 mph or less, a passenger vehicle has a 3% chance of rolling over in a collision, but when the speed is 60 mph or more, the chance of rolling goes up to 16%. An SUV, however, has a 15% chance of flipping when colliding at a speed of 30 mph or less, but a whopping 40% chance when crashing at a speed of 60 mph or more
Experienced Lawyers for Serious Injuries
The lawyers at Auger & Auger have successfully resolved thousands of injury cases resulting from Charlotte car accidents. With over 40 years combined legal experience, we know the kind of severe injuries that can occur as the result of a rollover collision, as well as the kind of treatment you are likely to need. You may have permanent physical limitations and pain, and may be unable to return to work. Our attorneys are prepared to fight for your rights and provide skilled representation in order to secure monetary damages to compensate you.
When you or a family member has been injured in a rollover accident, call Auger & Auger Accident and Injury Lawyers for a confidential consultation.