Concord Car Accident Lawyer
When a motor vehicle accident in Concord leaves you with injuries or with a loved one who has been killed, you need to understand how North Carolina law protects you. Auger & Auger Accident and Injury Lawyers serves clients in the Concord area. We can evaluate the cause of your accident, help you to determine if anyone was to blame, and assist you in using the civil justice system to get full and fair compensation for losses. We do not charge for a consultation. If you have any questions or are need of information on your rights do not hesitate to call to speak with one of our injury lawyers. The consultation is free!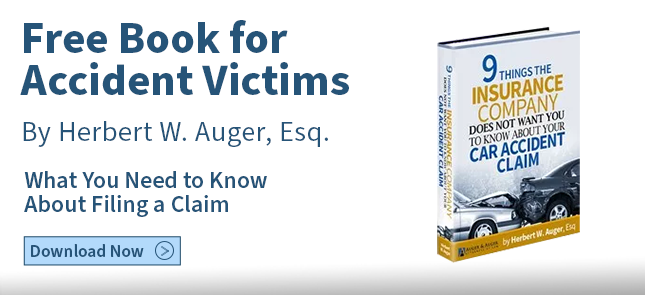 Accident Risks in Concord, NC
Concord, North Carolina is the county seat of Cabarrus County, and is the largest city with within this County. Concord is also the 12th biggest city in the state of North Carolina and is the second biggest city considered part of the greater Charlotte Metropolitan area. Concord is linked by Interstate 85 to Greensboro, Durham, Charlotte, Atlanta, and Greenville. Interstate 485, US Highway 29, and US Highway 601 also serve the Concord area.
Concord is a desirable place to live due to its close proximity to the city center of Charlotte, and was previously awarded the designation of All-American City. It is the home of Charlotte Motor Speedway, and is the headquarters of several major professional race teams including Richard Petty Motorsports and Fenway Racing.
While professional racecar drivers in Concord face injury and accident risks on the racetrack, average motorists also face dangers of collisions on Concord roads. When accidents happen on local roads or interstates serving the area, determining who should be held accountable is essential so victims can seek full and fair compensation for all crash losses.
How an Accident Lawyer Can Help Concord Victims
Auger & Auger Accident and Injury Lawyers provides legal representations to victims throughout the Concord area.  We can provide assistance after any type of motor vehicle crash including:
Pedestrian Accidents
Bicycle Crashes
Truck Collisions
Motorcycle collisions
Drunk Driving Crashes
Texting while driving accidents
Distracted Driving Collisions
Speeding Accidents
Crash victims are entitled to compensation for losses provided they can prove another driver was to blame. Auger & Auger attorneys have a network of professional investigators and crash reconstruction specialists who can provide assistance investigating and proving the causes of Concord collisions.  Whatever the cause of your crash, our attorneys will help you to determine who is responsible and who should be liable for your losses. We have represented many Concord crash victims and will bring our significant legal experience to the table to help you.
Call a Concord Car Accident Attorney Today
Losses from a motor vehicle collision can be significant and you deserve to be fully compensated for all damages if you are harmed or your relative dies due to an accident caused by a negligent driver. Call Auger & Auger today so our attorneys can negotiate with the insurance company of the responsible driver or help you put together a personal injury or wrongful death claim.