Cumberland County Car Accident Lawyer
Victims of a motor vehicle collision in Cumberland County can turn to Auger & Auger Accident and Injury Lawyers for help with their car accident case. Our firm represents only injured victims and we have helped many people in the Cumberland County area to make successful accident claims. Every case is different, so give us a call today to schedule a free consultation and learn how our car accident lawyers can help you to get the compensation you need when harmed by a crash.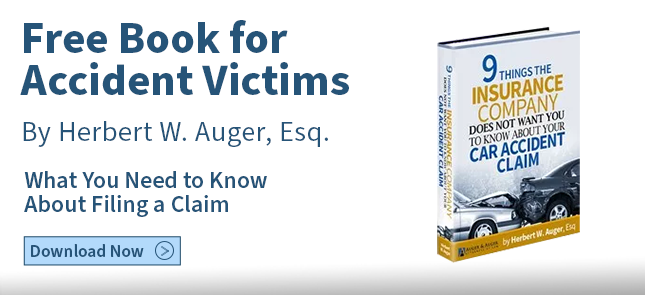 Car Accident Risks in Cumberland County
Cumberland County is part of the Fayetteville North Carolina area, and had the fifth highest population of all counties in the state of North Carolina. Cumberland County was formed as an offshoot of Bladen County in 1754, and it got its name from the Duke of Cumberland.  The County spans 658 square miles, with only 6.1 square miles of water.
Cumberland County is adjacent to Bladen, Harnett, Sampson, Hoke, Moore, and Robeson Counties. It is the home of Fayetteville State University, Fayetteville Technical Community College, and Methodist University. The towns of Eastover, Falcon, Hope Bills, Stedman, and Wade are all located within the Cumberland County area.
Those living within Cumberland County are served by numerous interstates and local roads. Drivers on these roads, unfortunately, face risks of becoming involved in motor vehicle crashes as a result of intoxicated drivers, drowsy or distracted drivers, or motorists who make unsafe driving decisions.
A Cumberland County Car Accident Attorney Can Help Collision Victims
When a collision occurs, you may experience serious injuries including damage to your spine or injury to your brain. Often, these injuries are permanent and may affect your ability to work on an ongoing basis.
When your injuries affect your job, you can be compensated for any time you miss from work as well as for any possible future losses. If you can never return to work or can only take a lower paying job, you should be compensated for the wages the injuries have prevented you from earning over your life.  When injuries are fatal, surviving family members should be paid for the money the deceased will not earn for the family.
Loss of wages is only one type of items that victims and their families can be compensated for after a crash in Cumberland County. You should be made whole for all economic and non-financial losses. A Cumberland County car accident lawyer at Auger & Auger Accident and Injury Lawyers will help you to understand what your case is worth and can help you to make a damage claim from those responsible for causing your collision.
Call Auger & Auger Accident and Injury Lawyers today to schedule your free case evaluation and learn how we can use our legal experience to help Cumberland County crash victims get the money they need and deserve if someone caused them to be hurt in a collision.