North Carolina Auto Accident FAQ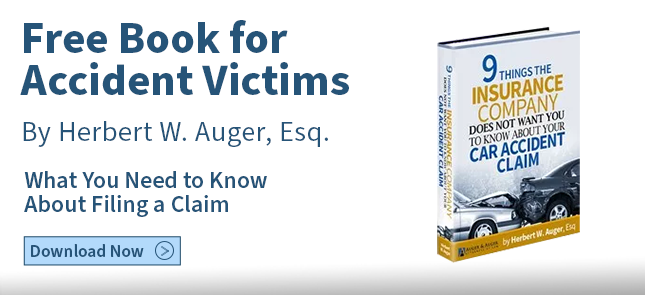 Do I have to call the police?
Yes. When police are called to the scene of an accident, the investigating officer will interview all parties involved and will prepare an accident report. The accident report will identify the names and addresses of all drivers, passengers and owners, as well as insurance information. The accident report also identifies who caused the wreck and whether any traffic violations were issued.
What information do I need after a car wreck?
After you call the police, make sure you get the name and address of the other driver and vehicle owner (if driver and owner are not the same), as well as the name and policy number of the insurance company for the other car. Take photographs of the accident scene and the vehicles involved before they are moved. Get the name and phone number of all witnesses—do not count on the investigating officer to do this. Take the business card for the investigating officer, as well as the accident report reference number or complaint number.
When should I call an attorney?
Immediately! The first hours and days after a car wreck are critical, and mistakes or oversights can harm your claim. Insurance companies know this is when you are most vulnerable, and most likely to misspeak. Any misstatement or downplaying of your injuries will give the insurance company the reason to try to diminish the value of your claim.
What can an attorney do for me?
Our goal is to rebuild your life after you have been in an accident. We want to put you in the same position, or as close to it as possible, as you were in before you were involved in this accident. We will see to it that you get the medical attention you need. We find all sources of insurance available, and handle all dealings with the insurance companies involved. We obtain the police accident report, contact listed witnesses, and obtain photographs documenting the investigation. We will help you with your property damage claim without charging a fee. If we are not immediately available when you call, we will promptly return your call. If you have missed time from work due to your accident, we seek to recover your lost wages. Our experienced car accident lawyers in North Carolina can negotiate with the insurance company to get you the compensation you are entitled to.
When should I call the insurance company?
After you speak with an attorney. Better yet, let us file the claim for you. We can handle all dealings with the insurance company, and once you retain a lawyer, they can no longer contact you. Remember, what you say to the insurance company can later be used against you.
Should I see a doctor?
Yes. Often times, particularly with soft tissue injuries, the pain does not set in until 2 or 3 days after the accident. Furthermore, a post-accident examination by a doctor could reveal injuries that could later have devastating effect. When it comes to your health, better safe than sorry, and you don't want the insurance carrier to use a delay in treatment against you.
Who pays my medical bills?
In North Carolina, if you are covered by health insurance, make sure all medical providers file with your health insurance. If you have a North Carolina personal automobile policy, you may have a coverage called Medical Payments, that can be used to pay your medical bills, and the automobile insurance for the driver that caused the wreck. If you were working at the time of the accident, you may be entitled to make a Workers' Compensation claim.
What if the at-fault driver did not have insurance, or I have been the victim of a hit-and-run?
As long as the vehicle you were in was covered by an automobile insurance policy, you will be covered by the Uninsured Motorist provisions of that policy. The Uninsured Motorist provision on your personal auto policy will act as though they were the insurance company for the uninsured car that caused the wreck.
What can I collect for the damage to my car?
Auger & Auger will assist you with your property damage claim and does not charge a fee for this service when we also handle your injury claim. Circumstances differ in every case, but you may be entitled to one or more of the following:
Repair of your vehicle
Market value of your vehicle if it is declared a total loss
Rental car
Towing and storage costs
Loss of use
Child seat replacement
Personal property lost or damaged
Depreciation, or loss of value to your car
What do you charge?
The experienced automobile accident attorneys at Auger & Auger Accident and Injury Lawyers work on a contingency fee basis. This means that we are not paid a legal fee unless and until we get you a monetary settlement. The contingent fee is based on a percentage of the overall settlement.