What is the most common type of motorcycle accident?
Motorcycle accidents happen for a number of reasons. Over the years we've had accident claims ranging from distracted drivers to excessive speed, drivers failing to yield the right of way, drivers who misjudge distance, drivers without a clear view or don't look to see the motorcyclist, and of course, drivers who may be tailgating them.
The most frequent cause, in my experience, is the driver of the vehicle who doesn't see the motorcycle or misjudges the speed it is going. This is usually when they make a left turn in front of the motorcycle – resulting in a head on or side impact. The last large case that we had involving a motorcycle wreck, one we just settled, the fellow had a bad injury. The driver of the car was a young boy and he changed lanes, and I guess the motorcycle was in his blind spot. And he turned into him, causing the motorcyclist to veer off the road and crash.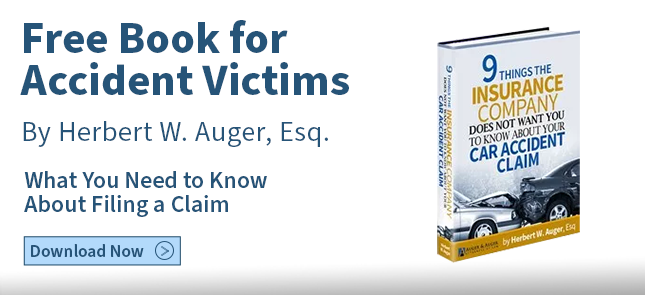 When do most motorcycle accidents happen?
In our practice, motorcycle accidents involving injury are also most likely to occur in June, followed by May and September. Fatal motorcycle accidents are more likely to occur in the month of June, however.
From the data we have, there are more motorcycle accidents on Fridays during rush hour – around 5:00pm – than any other time. A large percentage of motorcycle accidents in general occur between 3:00pm and 6:00pm.
For legal advice after a motorcycle accident, call Auger & Auger Accident and Injury Lawyers at 828-222-7649.