What are the damages from a motorcycle accident?
Oftentimes, motorcycle accident victims have serious injuries and the question is usually not how much the case is valued at, but how much insurance is available. Assuming that amount exceeds the value of your injuries, the insurance company will evaluate your claim, the reasonableness of your treatment, the length of your treatment and we'll also give our own evaluations and work with them to try and come to a reasonable settlement without going to court.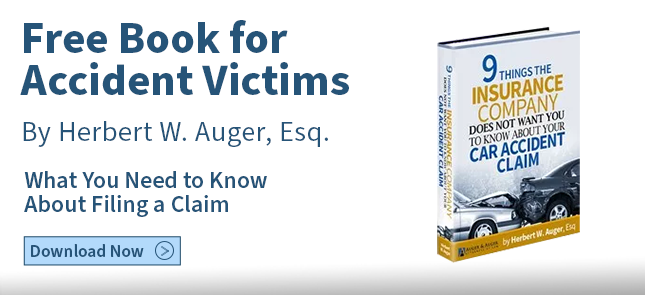 If the claim cannot be reasonably resolved, then of course we'll sit down with a client and give them our opinion as to whether we think the case is worth pursuing through the court process and going to a jury trial. But there are a lot of factors considered in evaluating a case. The injury, the amount of medical bills, any permanent injury or permanent scarring that the client may have. We'll also factor in future income loss due to the injury.
Many times when it's a serious motorcycle injury, there's not enough insurance to cover the claim. And we'll do everything we can to look for insurance – the other person, the driver of the motorcycle, the motorcycle, or the policy. If they're working for someone we can see if there's any excess insurance or liability insurance that may apply to the accident. And then we'll look at our client's insurance to see if they had under-insurance and it will stack or add on to give our client a higher recovery.
A lot of times in the motorcycle claim when there's not enough insurance to cover the injuries and there's large medical bills we'll work backtracking trying to get the medical bills reduced to put more money in our client's pocket.
What is the average payout for a motorcycle accident?
The amount of recovery for a motorcycle accident can range from zero – where the motorcycle driver is partially at fault – up to millions of dollars. You usually don't see that much coverage but there's a huge range that depends on who's at fault, the value of injury, and the amount of insurance available.
Tort reforms had a big impact on recoveries and personal injury claims in general. If there's a lot to recover in a motorcycle accident case that means it's a very bad injury. It's read as someone gets more than they deserve or sometimes they even get what they're entitled to receive. Juries are very conservative in North Carolina, and insurance companies know that. So when you hear of a large settlement or verdict, which usually means it was a very traumatic or tragic injury.
Do you need legal help after a motorcycle? Call Auger & Auger Accident and Injury Lawyers today at 828-222-7649.