Fayetteville Car Accident Lawyer
Do you need a Fayetteville car accident lawyer? If you or someone you love was involved in a crash and you believe someone was responsible for hurting you, getting legal help is a smart choice to protect your interests. Auger & Auger Accident and Injury Lawyers is a personal injury firm with experience helping clients injured in car crashes in Fayetteville and surrounding areas. We are here and ready to help you determine if you have a case and to assist in pursuing a claim for compensation for car crash losses. Call now for your free consultation!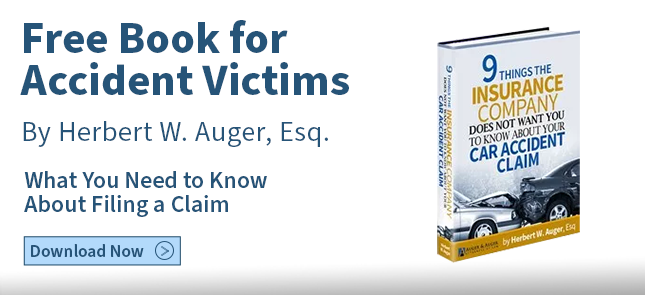 Fayetteville Car Accident Risks
Fayetteville is the county seat of Cumberland County and is the sixth-largest municipality within the state of North Carolina. Located within the Sandhills, Fayetteville is the home of Fort Bragg. The Base Realignment and Closure Act, signed by Congress in 2005, moved several other commands to Fort Bragg including the U.S. Army Reserve Command and the U.S. Army Forces Command.
Today, Fayetteville is not only the home of the Pope Army Airfield Field, but Cumberland County where Fayetteville is located has become the World's First Sanctuary for Soldiers and their Families.  Throughout the county, free job placement is available for spouses of military members and childcare is provided. Because of the support provided, Fayetteville was named as America's Most Pro-Military Town.
 In addition to being known for catering to military members, Fayetteville is also a very accessible location. Fayetteville is served by All American Freeway, the Martin Luther King Jr. Freeway, Interstates 95 and 295. On these roads, there is a risk of serious injuries or fatalities in motor vehicle accidents. Accidents can happen when drivers make careless choices, or do not follow driving safety rules.
A Fayetteville Car Accident Attorney Can Help Crash Victims
If you are living in or are visiting the Fayetteville area and you suffer an injury while on the local roads or interstates, it is important to understand your legal rights.
 North Carolina law allows victims to make damage claims after accidents provided they can show another motorist was responsible for the collision. In some cases, crash victims can also pursue claims against a driver's employer, against a government agency who didn't properly maintain the roadways, or against a car manufacturer if a vehicle was sold with problems and defects.
Auger & Auger Accident and Injury Lawyers represents clients throughout Fayetteville. Our car accident lawyers are here and ready to help with your accident claim. Call today to learn more.