Forsyth County Car Accident Lawyer
Auger & Auger Accident and Injury Lawyers represents victims injured in motor vehicle collisions throughout Forsyth County. If you were within this North Carolina County and were hurt in a car, on your bicycle, while walking, or while riding a motorcycle, our attorneys can help you to pursue a legal claim for compensation from those who hurt you.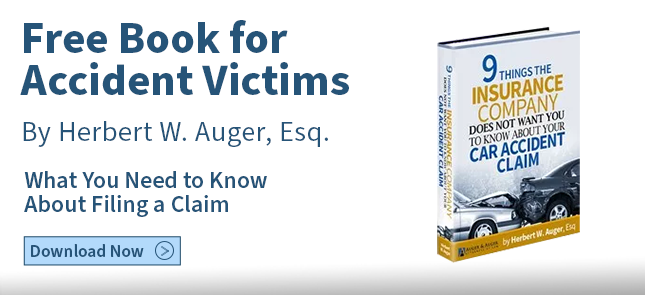 Forsyth County Car Accident Risks
Forsyth County is the fourth largest county in North Carolina in terms of its population. Forsyth County is considered to be a part of the Winston-Salem area, and its county seat is Winston-Salem.
The County is known for Yadkin Valley wine region, which draws visitors to the area to sample wines from local wineries. The 413 square mile county was named for Major Benjamin Forsyth, and the county was first incorporated back in 1849 when it broke apart from Stokes County.
The roads of Forsyth County are, unfortunately, the site of accidents every year. Residents and visitors alike could become involved in car or truck crashes. When these collisions happen, the driver who was responsible for the crash should compensate those who were victims of the accident. Drivers carry liability insurance coverage, and the insurance company may negotiate a settlement with the crash victims. If the insurer is unwilling to make a reasonable settlement offer, the crash victims may pursue a civil court claim for compensation.
Can a Forsyth County Car Accident Attorney Help You?
When you are involved in a crash in Forsyth County, you need to know what your accident claim is worth. This will help you to determine if an insurance company is making a fair settlement offer. Insurers notoriously try to underpay crash victims because insurers want to hold on to the premiums and make a bigger profit. The attorneys at Auger & Auger can negotiate with the insurer on your behalf.
Your Forsyth County car accident lawyer can also provide you with legal representation if you want to go to court. You must prove a defendant was responsible for your crash if you are going to successfully be awarded compensation for losses you suffered by a jury in a civil case. Usually, the defendant is another driver but it could also be a car manufacturer if you were hurt because there were defective parts on your vehicle. Your attorney will help you work hard to investigate the cause of your crash, put together solid evidence of who is at fault, and make a strong claim for compensation in civil court.
Auger & Auger Accident and Injury Lawyers has helped many victims in Forsyth County crashes to file injury lawsuits and successfully recover compensation through a settlement or litigation. Every case is different, so call today for a free evaluation of your accident claim.