Gastonia Car Accident Lawyer
The aftermath of a car accident is frightening. At this difficult time, you should stay focused on recovery and let Auger & Auger Accident and Injury Lawyers worry about fighting for compensation from those who caused your collision. Our experienced car accident lawyers serve Gastonia and have helped many clients in the area to recover full and fair compensation for losses and damages. Every case is different and you should call today to get a free evaluation of your accident claim.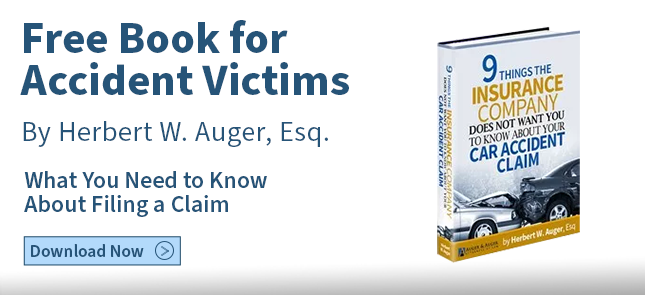 Risks of Collisions in Gastonia
Gastonia is considered a satellite city within the Charlotte area. With a population of almost 72,000 people as of the 2010 census, Gastonia is the second largest of the satellite cities and is the largest city located within Gaston County.  Gaston is growing rapidly as a city, in large part because of its proximity to Charlotte.  Interstate 85 provides a direct link not only to Charlotte, but also to Durham, Spartanburg, Montgomery, and Greensboro, among other locations.
On local roads, highways, interstates, and all other roads in the area, drivers in Gastonia are expected to obey traffic safety rules and exercise reasonable caution behind the wheel. Unfortunately, not all drivers do and this means accidents happen.
Compensation for Car Accidents in Gastonia
After a crash, a car accident lawyer serving Gastonia can help you to decide if you have enough evidence to pursue a claim for compensation from whomever caused your crash. If a driver was negligent in his actions leading to the collision, you can usually recover compensation from the motorist's insurer. If the negligent driver was working at the time, the company he or she was employed by can also become a defendant in your car accident claim.
It is up to you to prove the driver was unreasonably careless if you want to be successful in your car accident claim.  Showing the driver violated the rules of the road creates the presumption of negligence; however you can demonstrate carelessness in many ways such as by showing the driver was:
Tailgating
Speeding
Driving aggressively
Distracted by a phone, by a passenger, or by other items inside or outside the car
Intoxicated
Impaired by alcohol
Texting while driving (common today in most rear end collisions)
These are just a few of the behaviors a driver could do that could lead to crash liability. Following too closely, running a red, and failure to yield are also among common reasons for a crash to occur.
Getting Help from a Car Accident Attorney in Gastonia
Auger & Auger Accident and Injury Lawyers is a law firm solely dedicated to helping fight for people who suffered harm after becoming victims of negligence. Give us a call today for help after your collision in Gastonia. If you can't come to us, we'll come to you for your free consultation.