Guilford County Car Accident Lawyer
Auger & Auger Accident and Injury Lawyers provides legal representation throughout Guilford County to victims who have been harmed due to negligence or as a result of wrongdoing. Our attorneys have been recognized by US News & World Report for the work we do and we have received top peer and client ratings. We are passionately committed to fighting for the rights of those hurt in Guilford County collisions and we are standing by and ready to help with your case if you or someone you love was a victim.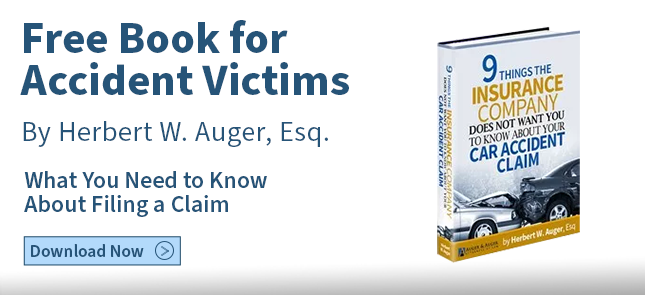 Collision Dangers in Guilford County
Guilford County is considered to be a part of the Greensboro and High Point area in North Carolina. Its population of more than 448,000 as of the 2010 census made Guilford County the third most populated county within its state. The County spans 658 miles, of which just 1.8 percent is water.
Guilford is home to the Guilford Courthouse National Military Park and the County is adjacent to Rockingham, Randolph, Davidson, Forsyth, and Alamanace Counties. It is served by 14 major highways including I 40, 73, 74, 75, 785, and 840. In addition to both interstates and U.S. highways, Guilford also has many local roads throughout the county.
On any of these roads, at any time of the day or night, there could be drivers who are breaking the rules of the road. Some may be intoxicated, or on their cell phones, or driving when they are too tired. All of these motorists engaging in these and other high-risk behaviors are putting the lives of their passengers and others on the road in jeopardy.  If they cause a collision, they must be held accountable for the damage.
Contact a Car Accident Attorney Serving Guilford County
When an injury occurs, victims who wish to pursue a damage claim will have two possible ways of recovering compensation:
Settlement: Settlement means you accept an offer the insurance company made to you. You may not get as much money as you would have in court, depending upon whether the insurer accepts full responsibility and depending upon the policy limits. You must sign a waiver releasing the responsible party and the insurer of future liability if you settle.
Litigation: Litigation can take more time than settlement and it is much more uncertain. There is no guaranteed compensation as there is with a settlement, because you could lose in court. However, if you are able to make a strong case, a sympathetic jury may award you significant damages.
Whether you decide to sue or decide to settle, a car accident lawyer serving Guilford County should be by your side advising you of your options and helping to develop a strategy for maximizing your ability to get the money you need.  Call Auger & Auger today to schedule your free consultation and learn how we can assist you. We can come to you anywhere in Guilford County if you are not able to come to us due to your injuries, so give us a call now so we can get started helping build your case.