Holden Beach Car Accident Lawyer
Holden Beach is a popular attraction in North Carolina which draws visitors from all around the country. With the increase in visitors, traffic congestion also increases, leading to a higher number of car accidents in Holden Beach during the warmer months of the year. If you or a loved one has been injured in a car accident in Holden Beach, you want a dedicated attorney to protect your rights and help you recover compensation for your injuries.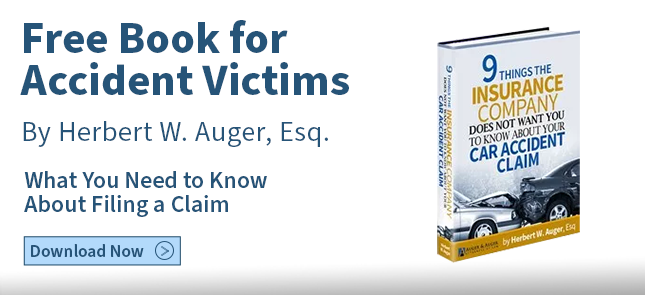 At Auger & Auger Accident and Injury Lawyers, our Holden Beach car accident attorneys represent individuals who have been injured in a variety of auto accidents, including:
Head-On Collisions – Head-on collisions often happen when a person drifts from his or her lane into oncoming traffic. Head-on collisions regularly involve a lack of sleep, the use of alcohol, or distractions like cell phones, radios or food.
Read–End Collisions – Rear-end collisions frequently happen when a driver fails to maintain a safe following distance between their vehicle and the vehicle ahead of them.
Intersection Collisions – When the right of way is uncertain, or when someone fails to comply with a posted traffic sign or signal, auto accidents can happen in intersections. Complying with all posted traffic information, and checking traffic entering from other streets can help you avoid intersection collisions.
Multiple Car Collisions – Collisions on interstates, highways or other areas with higher speed limits frequently involve multiple vehicles. When a collision occurs at high speeds, it can be difficult for drivers traveling behind the initial accident to avoid the collision. This is especially true on narrow roads where drivers may not be able to use shoulders to avoid colliding with an existing accident.
Vehicle vs. Pedestrian Collisions – In beach areas and other areas with high pedestrian traffic, accidents involving pedestrians and cars frequently occur. Drivers can avoid pedestrian accidents by remaining alert in areas with high foot traffic, especially in intersections or areas with restaurants and bars.
Free Consultation From Our Holden Beach Car Accident Attorneys
If you or a loved one has been injured in a car accident in Holden Beach, you need an experienced lawyer to handle your case and help you protect your rights. Call Auger & Auger today and speak directly with a Holden Beach car accident lawyer. We know that each client is unique, and has different wants and needs, and we personalize our services accordingly. Our consultations are free and we are happy to answer your questions.