Iredell County Car Accident Lawyer
When a collision causes you injury or results in someone you love passing away, a car accident lawyer in Iredell County should be contacted as soon as possible. There may have been some individual or business who caused the accident and who can thus be held legally liable for all losses.
North Carolina law says you should be "made whole," or fully compensated after a crash for both economic and non-financial loss. The car accident lawyers at Auger & Auger have dedicated their careers to helping clients in Iredell County and surrounding areas to fight for the money they need after a crash changed their way of life.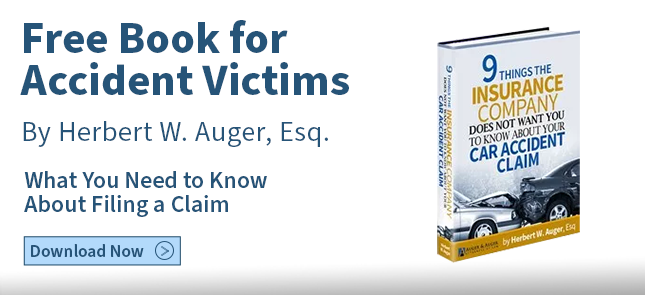 Motor Vehicle Accident Dangers in Iredell County
Since its formation in 1788, Iredell County has sat within the Piedmont Region of Central North Carolina. The County had a population of under 160,000 as of the 2010 census, and the northernmost part of the county is considered to be a very rural area. While Iredell County may have a small town feel in many parts, it is also a major transportation hub. Because Interstates 40 and 77 cross within the area, the county has adopted the slogan "Crossroads for the Future."
The problem, however, is that serving as a transportation hub means lots of traffic on the roads, including many large trucks. When drivers do not know how to share the road safely or a motorist makes a mistake on any roads in Iredell County, a tragic collision can occur. If this happens and you or someone you love is involved in the crash, reach out to a car accident lawyer right away.
Making a Car Accident Claim in Iredell County
You can go to court with your car accident claim and should be awarded both economic and non-financial damages if you can successfully prove a defendant was to blame. In most car accident claims, the defendant is the other driver whose actions or inactions were the direct cause of harm. Sometimes, however, others are also held liable like the employer of the driver or the maker of a defective part that was in your vehicle.
A car accident attorney serving Iredell County can review the circumstances leading up to the crash so you can identify who you should pursue a claim for compensation from. When you've identified possible defendants, your accident attorney will go right to work on negotiating a settlement with their insurers or preparing a case to present against them in court.
Getting Help from a Car Accident Attorney Serving Iredell County
From the moment you are involved in a crash, you need to think about how best to secure your future. From calling the police to the crash scene to calling a lawyer to represent you after an injury, you must be your own best advocate in getting the help you need.
Auger & Auger Accident and Injury Lawyers can take over handling all your legal issues once we become your law firm, but you need to take that first step and reach out for legal assistance. Call today and we'll come to you wherever you are in Iredell County if you are too hurt to travel to us. Your consultation is free, and you don't pay legal fees unless we recover funds for your damages.