Kannapolis Car Accident Lawyer
Auger & Auger Accident and Injury Lawyers is a personal injury firm representing car accident victims in Kannapolis, North Carolina. If you or someone you love was involved in a motor vehicle collision, our attorneys will work hard to help you fight for full compensation for all losses caused by the crash. Give us a call to learn how we can put our legal experience to work to try to get you the compensation the North Carolina legal system says you deserve. The call as well as the consultation is free!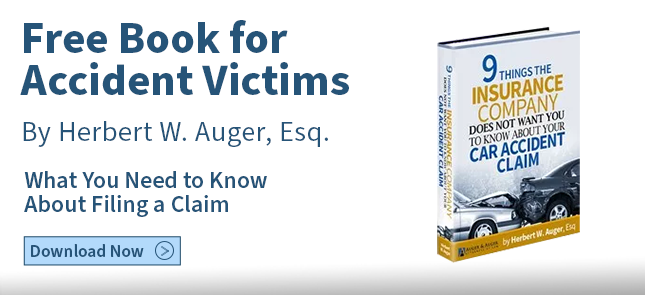 Car Accident Risks in Kannapolis
Kannapolis was first incorporated in 1984 and has today grown to become the 20th largest city in the state of North Carolina. Kannapolis had a population of more than 42,000 as of the 2010 census, and the city is unique because it spans two counties: Cabarrus and Rowan counties.
For those living in or visiting the area, Kannapolis is served by the Charlotte Area Transit System (CATS) as well as by Concord Kannapolis Area Transit. The city is also located adjacent to Interstate 85.
Drivers on the interstate or on Kannapolis local roads have an obligation to exercise reasonable caution, which means to follow all rules of the road and to avoid driving risks that a reasonably competent and careful driver would not take. If a driver fails to live up to basic safety obligations, a collision can result and victims can be hurt or even killed.
A Kannapolis Car Accident Attorney Can Help
After a Kannapolis car accident, victims are protected by North Carolina law. Under this law, a driver who causes injuries or a wrongful death should be held accountable and made to pay for all damages incurred by all victims. A driver's liability insurance policy will cover losses that victims experience, including actual financial losses (missed work, loss of earning power, loss of wages) as well as non-financial losses (loss of a loved one's companionship, pain, emotional discomfort and distress).
A victim can negotiate a settlement with the liability insurer who must pay damages, or a personal injury or wrongful death lawsuit can allow recovery of crash compensation.
Auger & Auger Accident and Injury Lawyers have helped many Kannapolis crash victims to determine how best to pursue a claim, and to make the strongest possible case for full compensation. Whether you want to go to court or not, our attorneys can deal with the insurance companies and the logistics of your legal case for you to help you get the money you need to move on. Call Auger & Auger today to learn more.