Greensboro Car Accident Lawyer
With the number of car accidents involving injuries and fatalities on the rise, you can count on the Greensboro car accident attorneys at Auger & Auger Accident and Injury Lawyers to put their extensive experience to work for you.
Motor vehicle crashes and fatalities on our major roadways increased in 2012 after six years of steady decline nationwide, according to figures released by the U.S. Department of Transportation (USDOT). With more drivers on the road each year and an increase in car accident rates, injuries and fatalities due to automobile accidents are on the rise. In 2012, the number of those injured in car crashes expanded 6.5% from 2011.
With two major interstates cutting through Greensboro, residents are subjected to higher accident rates. The North Carolina Department of Transportation (NCDOT) has indicated that Greensboro is home to some of the highest Annual Average Daily Traffic Counts in the state, estimating that 121,000 cars, trucks and motorcycles drive through Greensboro each year. Fortunately, the experienced car accident attorneys at Auger & Auger have a long track record for obtaining fair compensation for injuries and lost wages suffered as the result of a car accident. If you or a loved one is ever hurt in a car wreck, quick action is required to make sure that your interests are protected and to ensure that you receive the compensation you are entitled to from the insurance carrier.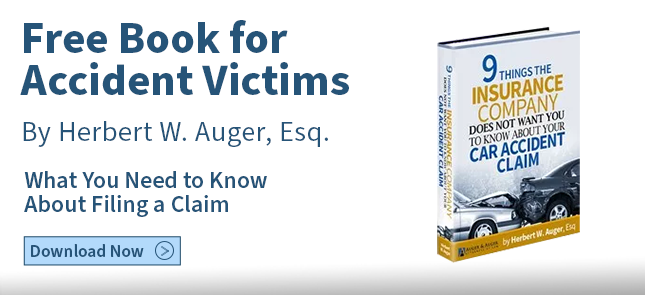 We Are On Your Side
We understand that the days following a car accident can be difficult and overwhelming. Auger & Auger is here to help. With more than 20 years experience with car crash cases, our Greensboro injury attorneys will take all the steps necessary to get you the compensation you deserve. Before speaking with the insurance company, call a seasoned auto accident attorney. Injury attorney Arlene Auger worked for various, well-known insurance companies before joining Auger & Auger as a North Carolina car accident lawyer in 1995. Her understanding of how the insurance companies operate is very valuable. Auger & Auger has dedicated the past 20 years to assisting car accident victims and can help you recover damages for medical bills, lost wages, property damage, and handle all dealings with the insurance companies.
Free Consultation From Our Greensboro Car Accident Attorneys
When you call Auger & Auger Accident and Injury Lawyers, you will always speak with one of our knowledgeable Greensboro auto accident attorneys at no cost. The call, as well as your consultation, is free and is also confidential. If retained, we will not charge a legal fee unless and until we obtain a settlement or award on your behalf.
We know that every case is different and we will tackle your case with your specific needs in mind. We want to hear about your injuries, questions, and concerns so that we may provide you with sound legal advice. Our priority is your health and welfare, and our staff is committed to making sure that you receive the medical attention you need, and the compensation you deserve. At Auger & Auger, we know the damages you have suffered due to your auto accident and we are prepared to fight for your rights. Contact us today. Let Auger & Auger help.