Greensboro Bicycle Accident Lawyer
The Greensboro bike accident attorneys at Auger & Auger have been helping bicycle accident victims obtain the compensation they deserve for over 20 years. According to the North Carolina Department of Transportation (NCDOT), from 1997 to 2007, there were 713 bike crashes in Guilford County, making Guilford the third-most hazardous county in North Carolina for bike accidents, after Mecklenburg and Wake counties.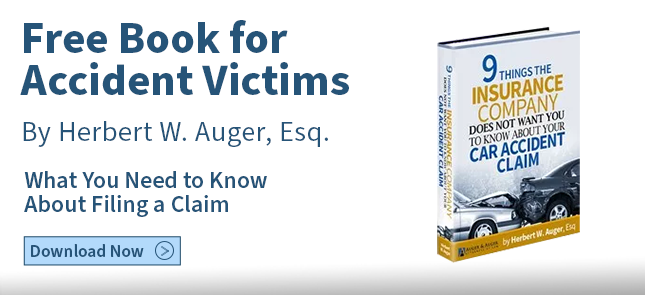 Call Our Office before Speaking with the Insurance Company
We understand the difficulties faced by victims and loved ones after a bicycle accident, and our experienced Greensboro bicycle accident lawyers are here to assist you every step of the way. It is critical that you speak with an attorney before contacting or communicating with the insurance adjuster for the driver of the motor vehicle that caused your injuries. In North Carolina, the insurance carrier for the at-fault driver can avoid paying on your claim if they can show that your negligence contributed to the bicycle-car accident, if they can prove that you were partly at fault, even if only 1%. The insurance adjusters are trained in how to ask questions in a way that your answer will show that you may have been partly at fault. If a statement is required, we will sit down with you to go over their anticipated questions and the tactics that they will use to try to manipulate your version of the accident. We will also require that the statement be conducted in our presence so that you cannot be coerced or threatened by the insurance company's claim representative. Call our office for a free consultation before speaking with the insurance adjuster.
Common Injuries from Bicycle Accidents
Injuries from a Greenville bicycle accident may be more severe because bicyclists are more exposed and bikes offer no protection against motor vehicles. More than 2% of all traffic-related deaths in North Carolina are attributed to bicycle accidents. The majority of fatal bicycle accidents involved serious head injury. Other injuries our Greensboro bicycle accident lawyers often see are:
This is why it is important to call a personal injury attorney immediately after your accident so that you may learn your rights.
Greensboro, North Carolina Bicycle Law
Because a bicycle is considered a vehicle under North Carolina law, bikes have the same rights and responsibilities as a vehicle. That means the operator of a bike must follow the same traffic laws as motor vehicles. Aside from the Interstate Highway System, bicyclists are entitled to use any roadway maintained by the state. Some drivers, however, refuse to share the road with bicyclists because they do not realize that bikes have the same rights as motorized vehicles. This can create a dangerous situation for a bicyclist. Other laws relating to cyclists include:
A bike rider may use the middle lane of traffic if able to travel at the same speed as other vehicles traveling that roadway, or alternatively, if conditions exist that make traveling to the far right unsafe.
Cyclists are not required to ride on the shoulder.
Left turns can be executed in the same manner for a bicycle rider as for a motorist using the correct lane.
Bicyclists are not permitted to travel against the flow of traffic.
Traffic control devices must be obeyed.
Free Consultation with an Experienced Greensboro Bike Accident Attorney
Even though the city of Greensboro created a comprehensive bike safety webpage to better inform residents of bicycle laws and safety measures, accidents happen. In the event that you or a loved one is injured in a bike accident, the attorneys at Auger & Auger Accident and Injury Lawyers can help you receive the compensation you deserve. We know the problems that can arise after a bike accident, including medical bills, lost wages due to work absences, disability, and handling insurance companies. After performing our own investigation, our team of dedicated lawyers will help you obtain a fair settlement while always keeping your best interests in mind. Since 1994 our firm has been dedicated to helping personal injury victims fight for their rights.