Greensboro Pedestrian Accidents Attorney
A Greensboro pedestrian accidents attorney can provide legal assistance to victims and their families after a pedestrian collision. Pedestrians have no protection from the impact of a crash and often suffer serious and even fatal injuries. An attorney can help to pursue a claim for compensation so pedestrians can have financial losses from the crash covered.
Auger & Auger Accident and Injury Lawyers are North Carolina Advocates for Justice, members of the Million Dollar Advocates Forum, and BBB rated. We have a top client distinction rating from AVVO and have been featured in U.S News and World Report. We have earned these accolades for our passionate, dedicated and skillful representation of injured victims. We will put our experience to work for you after your pedestrian accident.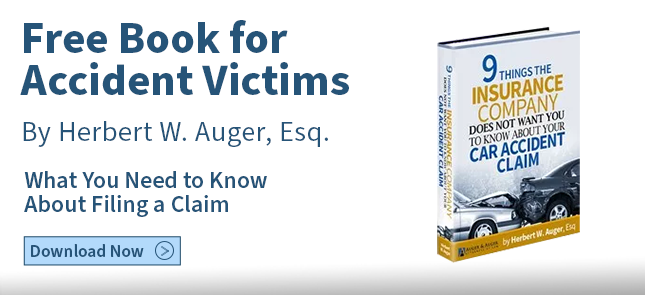 Pedestrian Accident Risks in Greensboro
The National Highway Traffic Safety Administration reports that more than 4,000 pedestrians are killed in collisions each year. Although the overall death rate in motor vehicle collisions has dropped over the past decade, there have not been corresponding decreases in the death rate among pedestrians.
Pedestrians face significant risks because of drivers who do not know how to share the road safely. New electric vehicles are exacerbating the dangers that pedestrians face because they do not hear them approaching and are unable to get out of the way in time.
Pedestrians are at serious risk of injury due to speeding, drunk, distracted, drowsy, or other drivers who are careless and don't respect all the rules of the road. Whenever a driver makes a dangerous choice and a pedestrian gets hurt, the crash victim can pursue a claim for compensation with help from a Greensboro injury lawyer.
How a Greensboro Pedestrian Accidents Attorney Can Help
A Greensboro pedestrian accidents attorney at Auger & Auger will be there to help you make a crash claim after a pedestrian accident that hurts you or that causes your loved one's death. Your attorney will help you to prove that someone else was responsible for your accident and will help show the extent of your injuries. You need to demonstrate the full extent of the injuries in order to recover full compensation for medical costs, wage losses, pain and suffering, emotional distress, or the death of someone in your family.
A lot is at stake in pedestrian accident cases due to the severity of injuries generally involved. Auger & Auger Accident and Injury Lawyers will work very hard to help you make a successful claim by negotiating a fair settlement with the insurer or fighting for you in a court of law.  Call today to schedule a free consultation and learn more.