North Carolina Motorcycle Spinal Injury Lawyer
Spinal Injuries/Paralysis From Motorcycle Accidents
To the negligent or inattentive driver of a car or truck, motorcyclists are invisible. Without a 4,000-pound cage, the biker is particularly vulnerable to being cut off by a car, being sideswiped, or having a car make a turn directly into its path. Whether the biker is thrown from the bike, or has to lay down the bike, spinal injuries can occur. North Carolina motorcycle spinal injury lawyer Herbert Auger has been helping bikers for over 23 years. He will meet with you in person and the consultation is free.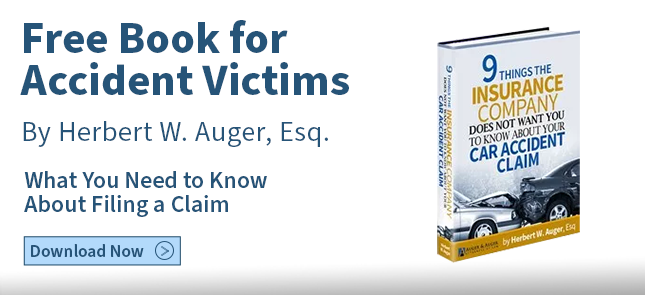 Recent Study Shows That Helmet Use Reduces Neck Injuries
Activists against mandatory helmet use would have you believe that crashing while wearing a motorcycle helmet would cause so much torque that a catastrophic injury to the spine would occur. A recent (2011) study conducted by the Johns Hopkins University School of Medicine shows quite the opposite. The study evaluated over 40,000 motorcycle accidents which occurred between 2002 and 2006, and found that bikers who wore helmets were 22 percent less likely to have a neck injury than bikers without a helmet. The study that the anti-helmet activists rely on was conducted more than 25 years ago, and before current technology allowed for sturdier yet lighter helmets. Today, only 19 states require all motorcyclists to wear helmets. North Carolina requires all bikers to wear a helmet, but South Carolina requires helmets only for bikers under 20 years of age.
Types of Spinal Cord Injuries
Injuries to the spinal cord can occur due to direct injury to the nerves themselves, or by damage to the tissue and bones that surround the spinal cord, usually by compression, dislocation, or fracture. When someone suffers a complete spinal cord injury, all ability to voluntarily move from the level of the injury and down, is lost. The ability to feel sensation is also lost. In an incomplete spinal cord injury, some messages are still getting to the brain and there is the possibility of some movement and feeling below the level of injury. Biker accident attorney Herbert Auger has helped motorcycle accident victims recover millions for their neck and back injuries.
Spinal cord injuries in the neck can result in quadriplegia or weakness in the legs and arms. Every body part lower than the level of injury can be affected. Less common are injuries to the spinal cord in the mid-back, or thoracic spine. Injury to the spine at this level often results in paralysis of the legs as well as loss of bladder and bowel. Injuries to the spinal cord in the lower back, or lumbar spine, as well as the tailbone area, or sacral spine, can also result in paralysis of the legs and loss of bladder and bowel.
Treatment
Immediately following a motorcycle accident that results in a suspected spinal cord injury, the victim should be placed on a backboard and into a neck collar by EMS and then transported to the nearest trauma center. Diagnostic tests such as X-rays, MRI and CT scans will be performed to identify the location of injury. Medications may be administered that will control pain and reduce swelling. After the injury is classified based on level of impairment, there will be a surgical consultation. Surgery may be indicated for removal of anything that is compressing the spinal cord, fracture fragments, herniated disks, and stabilization of the spinal cord, sometimes with metal wires, plates, and screws, and sometimes with bone grafts. Once the spine is stabilized, treatment at a rehabilitation center may be necessary.
Contact Auger & Auger Today
At Auger & Auger Accident and Injury Lawyers, we know that spinal injuries sustained in a motorcycle accident can be devastating and life changing. We can help with medical treatment, medical bills, lost wages, pain and suffering, rehabilitation, and future medical. We offer a free and confidential consultation, and there is no legal fee unless we obtain a settlement on your behalf. Call us now at [raw]
[/raw], or contact us online for your case evaluation.
Call Today – NO FEE UNTIL WE WIN!
(800) 559-5741