Prevent Charlotte Car Accidents
Every year in the U.S., auto accidents kill thousands and injure millions of people. Unfortunately, people who fail to obey the rules of the road cause too many of those accidents. Even the best drivers can suffer an injury when someone else is negligent and drives poorly.
By following these tips from Auger & Auger Accident and Injury Lawyers, we hope to help you prevent car accidents in NC. However, when you cannot avoid a crash, we are here to protect your rights.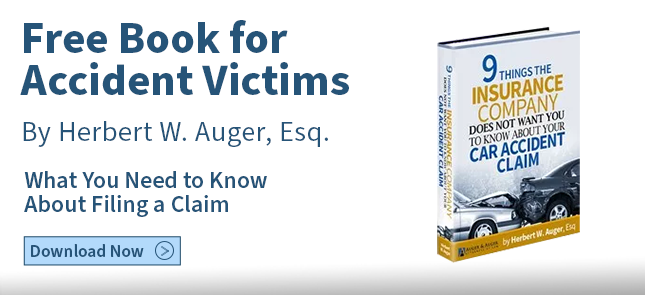 How to avoid car accidents in NC
Stay alert behind the wheel to avoid collisions. Remain attentive to the following:
Blind spots
Changes in weather
Distance between vehicles
How tired you are
How your vehicle handles
Maintenance of your vehicle
The North Carolina Department of Transportation reports that many accidents result from people not adjusting their driving to meet conditions. When it rains, snows, or is dark, you should be extra careful and maintain slower rates of speed.
Avoid distractions
Stimuli inside your car can distract you from the road, causing accidents. Avoid the following and other distractions to prevent an auto accident in North Carolina:
Adjusting the radio
Inputting information into GPS
Reading maps
Smoking, eating, or drinking
Talking with passengers
Using cell phones to talk or text
Obey the rule
Many NC auto accidents result from drivers breaking the law. Offenses include:
Driving straight in a turn lane
Driving on the shoulder
Passing on the right
Speeding
Tailgating
Contact Auger & Auger about NC automobile accidents
If everyone followed these tips, our NC auto accident attorneys might have less work to do. Unfortunately, even if you obey every traffic rule and accident avoidance technique, you cannot control other drivers. Their negligence can cause injury and property damage in a second.
Auger & Auger strives to make it easier for you to get the compensation you deserve. We offer free consultations in numerous locations throughout North Carolina, including three offices in Charlotte. We also offer home and hospital visits for our incapacitated clients. Let us help you.
Call Auger & Auger Accident and Injury Lawyers today at (704) 751-1475, or use our web form to get help with Charlotte NC automobile accidents online.