Greensboro Teenage Car Accident Lawyer
As a parent of newly licensed teens, Greensboro car accident attorney Arlene Auger knows how scary it can be when your teenager starts driving, especially unsupervised. And she has reason to worry. Motor vehicle wrecks are the leading cause of death for teenagers, as indicated by the Centers for Disease Control. Guilford County teenagers were involved in 2,345 car crashes in 2012 alone, with 701 of those accidents involving injuries.
The reasons teens are highly susceptible to car accidents are, unfortunately, not surprising. "Inexperience and immaturity" can cause teens to make poor decisions such as speeding, texting while driving and distractions from other teenage passengers, driving under the influence or driving without a seatbelt. Teens are less likely to identify a dangerous situation and are also more likely to experience near-collision situations when confronted with a left-hand turn. Fortunately, the older your child gets, the less likely he or she will drive irresponsibly.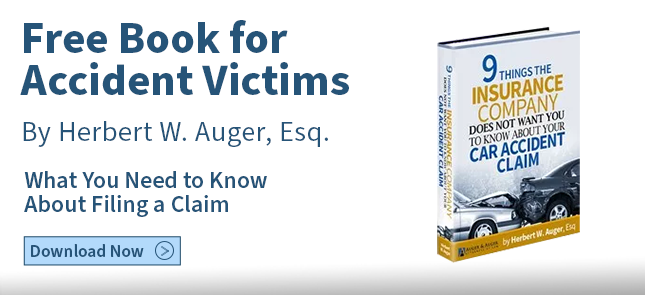 Wrongful Death or Teenage Car Accident Claims in Greensboro
Learning that your child was involved in an accident, either as the driver or the passenger of a vehicle driven by another teen, is a harrowing experience. But our Greensboro teenage car accident lawyers can help you through the difficult days and weeks ahead. Auger & Auger Accident and Injury Lawyers has been representing victims and families involved in teenage car accidents for two decades. We have the resources to investigate which driver was responsible for the teen auto wreck and pursue damages from the responsible party. Each case is unique, so our dedicated staff will explore every avenue of compensation including the owner of the vehicle or the at-fault driver's insurance policy. Whether your teenager is at fault for the accident, was involved in a car wreck with another teenager or you were involved in an accident with a teen driver, an experienced auto injury attorney at Auger & Auger can inform you of your legal rights.
Help Your Teen Be a Better Driver
As a parent, the best way to rid your teen of risky driving behavior is to continue to drive with your teen and monitor their behavior even after they are licensed drivers. Talk to your teen about the dangers of:
Sending texts or reading texts or emails while driving
Seatbelt usage
Allowing for more passengers than allowed under a provisional license
Getting into the car with a drunk driver
Being a drunk driver
Disregarding the right of way
Pay attention to speed limit
Free Consultation with a Teenage Car Accident Attorney in Greensboro
If you or a loved one is involved in a Greensboro car accident with a teenage driver, contact the seasoned car wreck attorneys at Auger & Auger Accident and Injury Lawyers to discuss your options and rights. We know the problems that can arise after a teenage car wreck, such as rising medical bills, lost wages and frequent calls from multiple insurance companies. When you call, you will speak with an attorney at no cost to discuss your case and injuries. You will never speak to an investigator, legal assistant or sign-up professional during your free consultation. Once retained, we do not charge a legal fee until a fair settlement is reached on your behalf. Our staff is concerned about your injuries, and is committed to making sure you receive the medical treatment that you need. We know the damages you have sustained due to your car accident, so let us fight for your rights.