Buncombe County Car Accident Lawyer
If you've had the opportunity to visit Buncombe County, you know why Asheville (the county seat), and the surrounding areas, are such positive, enjoyable places to live. In 2012, an estimated 9 million visitors traveled through the Asheville area and employment growth outpaced the national average. As Buncombe County as grown, the number of cars on our roads and motorways have greatly increased.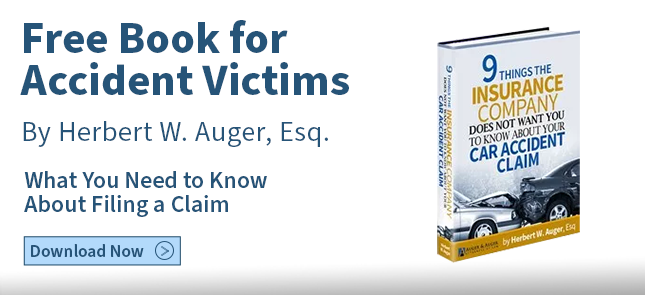 If you or a loved one has been involved in a car accident, it is important to work with a Buncombe County car accident lawyer to handle your case and ensure that your rights are protected. At Auger & Auger Accident and Injury Lawyers, our Buncombe County car accident lawyers work with individuals and families whose lives have been changed by the negligence of another person. Our experienced personal injury attorneys can help you with several different types of car accidents, including:
Truck vs. Car Accidents – With significant differences in the size, shape and weight between cars and trucks, it is no surprise that collisions between the two often result in serious injuries. Broken bones, head injuries, lacerations and whiplash are common in accidents involving both trucks and cars.
Motorcycle vs. Car Accidents – When accidents occur between cars and motorcycles, serious injuries can happen even when the motorcycle rider is wearing full protective gear.
Pedestrian vs. Car Accidents – The human body isn't capable of withstanding the forces involved in pedestrian vs. auto accidents. When a pedestrian is struck by a car, broken bones, severe cuts and internal injuries often occur.
Car vs. Car Accidents – Accidents involving two or more cars are the most frequently occurring types of car accidents. When multiple cars are involved in a collision, injuries can easily happen. Depending the on type of car accident, the speeds of the vehicles involved and whether or not the passengers were wearing seat belts, the injuries caused by a car vs. car accident can range from the relatively minor to extremely serious.
Free Consultation From Our Brunswick County Car Accident Attorneys
Regardless of the type of accident you or your loved one was involved in, if the accident caused physical injuries, you should have a Buncombe County car accident lawyer to represent you and to make sure that every aspect of your case is handled with the utmost care.
Call Auger & Auger Accident and Injury Lawyers today to discuss the specifics of your situation and learn how we can help you resolve your case and reach the best possible outcome.